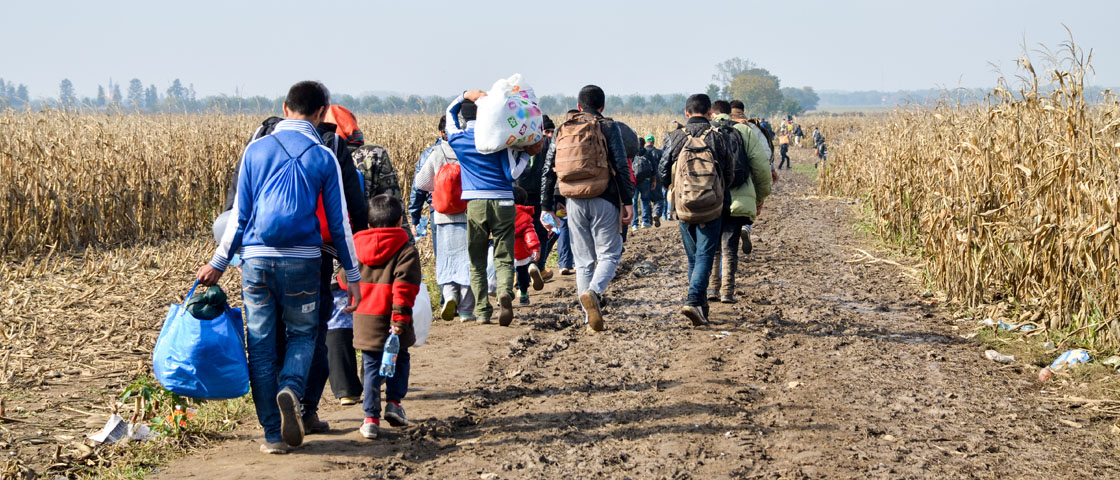 IAS–Lancet Commission on Health and Human Rights
"This newly formed Commission seeks to interrogate the key questions facing both global health and human rights in a world of complex transnational threats and challenges, from climate change to COVID-19, equity in access to healthcare and the ways to address the many communities excluded from current health and development debates. We feel the time is now to develop a more inclusive vision that can embolden efforts to realize the right to health for all."
Adeeba Kamarulzaman & Chris Beyrer
Commission Co-Chairs
The International AIDS Society–Lancet Commission on Health and Human Rights was formally launched in 2021 with a Comment in The Lancet, "Human rights and fair access to COVID-19 vaccines: The International AIDS Society–Lancet Commission on Health and Human Rights".
The Commission is charged with bringing bold, fresh, innovative thinking on key challenges affecting health and human rights. 
It will do so by exploring the following key questions:
What is the future of the health and human rights framework?
How can the health and human rights framework be revitalized and reinvigorated to achieve healthy communities?
What domains of the health and human rights framework are most relevant for ensuring robust health systems and universal access to prevention and care?
Contact
With support from: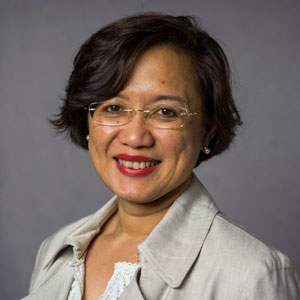 Adeeba Kamarulzaman, MD
Adeeba Kamarulzaman is the Immediate Past President of IAS – the International AIDS Society. She is Professor of Medicine and Infectious Diseases at the University of Malaya in Kuala Lumpur, Malaysia. Kamarulzaman has dedicated her career to the prevention, treatment and research of infectious diseases and HIV. In addition to her clinical and academic commitments, she has been actively involved in the community response to HIV in Malaysia. For example, as convenor of the Malaysian Harm Reduction Working Group of the Malaysian AIDS Council, she led the advocacy for the implementation of harm reduction measures.
Chris Beyrer, MD, MPH
Chris Beyrer is an international expert in epidemiology and has extensive experience conducting international collaborative research and training programmes in HIV and other infectious disease epidemiology, infectious disease prevention research, HIV among key populations, and health and human rights. Beyrer is the Desmond M. Tutu Professor of Public Health and Human Rights at the Johns Hopkins Bloomberg School of Public Health, USA. He is the Director of the Johns Hopkins HIV Epidemiology and Prevention Science Training Program and is a Founding Director of the Center for Public Health and Human Rights. He is also the Associate Director of the Johns Hopkins Center for AIDS Research and the university's Center for Global Health. He serves as a member of the MSM Working Group of the HIV Prevention Trials Network.
Alena Peryshkina, MA
Alena Peryshkina is Founder and Head of the AIDS Infoshare Foundation. Fighting AIDS, promoting gender and human rights, and promoting international cooperation are the three most precious achievements of her career. An expert in civil participation in Russia, her work contributes to international development initiatives and amplifies the Russian experience in responding to infectious diseases. She also heads the Secretariat of the Eastern Europe and Central Asia AIDS Conference supported by the Russian Government and UNAIDS. In 2007, Peryshkina initiated the establishment of the Governmental Commission on AIDS response and supervises its civil society contributions. Since 2013, she has been responsible for the implementation of the "Program for technical aid to the Eastern Europe and Central Asia on infectious diseases" in partnership with UNAIDS and supported by the Russian Government. She also represents the Russian Federation in the G20 Women 20 consultative process. Peryshkina has led various secretariats and working groups, including: the Millennium Development Goal-6 International Forum Secretariat (2011); the Civil 20 Summit Secretariat (2012); the NGO working group for Brazil, Russia, India, China and South Africa (BRICS); and the Secretariat of the Civil Society Forum within the framework of Russia's Chairmanship of BRICS.
Allan Maleche, LLB
Allan Maleche is a dynamic leader, an advocate of the high court of Kenya and a human rights defender with over 14 years of experience in law, ethics, governance, policy, health and rights. This includes seven years of managing rights-based programmes that protect affected, marginalized and vulnerable populations. He currently serves as the Executive Director of the Kenya Legal & Ethical Issues Network on HIV and AIDS (KELIN). He co-chairs the UNAIDS Human Rights Reference Group and is a member of the International Advisory Board for the Global Health Centre. Maleche is a former member of the Developing Country NGO Delegation to the Global Fund Board, served as a member of the Global Fund's Audit and Finance Committee and is the former Chair of the Implementer Group of the Global Fund Board. He is the 2018 recipient of the Elizabeth Taylor Human Rights Award and a former fellow at the François-Xavier Bagnoud (FXB) Center for Health & Human Rights at the Harvard T.H. Chan School of Public Health, USA. Maleche holds a Bachelor of Laws from the University of Nairobi and a postgraduate Diploma in Gender and Human Rights from Uppsala University, Sweden.
Carolyn Gomes, MB, BS (Hons), MRCP (UK)
Carolyn Gomes held the position of Executive Director of the Caribbean Vulnerable Communities Coalition (CVC) between 2014 and 2018. A medical doctor since 1980, she worked in public and private medicine in Trinidad and Jamaica until 2002 when she gave up practice to work full-time on issues of human rights. Before joining CVC, Gomes was Executive Director of Jamaicans For Justice (JFJ), a non-profit citizens' rights action group, which she led to become a nationally, regionally and internationally recognized organization. Since 2017, Gomes has served as a member of the Developing Country NGO Delegation to the Global Fund Board where she has been an Alternate Board Member since 2019 and member of the Strategy Committee since 2020. She has been a member of the UNAIDS HIV and Human Rights Reference Group since 2017. Her work in human rights was recognized by the United Nations in 2008 and Jamaica in 2009 when she was conferred with the Order of Jamaica.
Dainius Pūras, MD
Dainius Pūras is a former United Nations Special Rapporteur on the right to health (2014-2020). He is a Professor and Head of the Centre for Child Psychiatry and Social Paediatrics at Vilnius University, Lithuania. He also teaches at the Faculty of Medicine, Institute of International Relations and Political Science and Faculty of Philosophy at Vilnius University. Pūras is a human rights advocate who has been actively involved over the past 30 years in the process of transforming public health policies and services, with a special focus on vulnerability, the rights of children and people experiencing mental ill-health.
Gerson H Smoger, JD, PhD
Gerson H Smoger of law firm Smoger and Associates has long been committed to human rights while specializing as a lawyer in environmental litigation, as well as consumer fraud litigation. Public Justice has named him national Trial Lawyer of the Year. As an appellate attorney, he has often worked at the intersection between law and medicine, including filing US Supreme Court briefs for the New England Journal of Medicine, the American Medical Association and US Senators. He represented Admiral Zumwalt and the Agent Orange Coordinating Council in getting benefits for Vietnam veterans for Agent Orange and has been named Missouri Environmentalist of the Year. Dr Smoger earned his BA from Lycoming College, PhD from the University of Pennsylvania and JD from Berkeley Law. He is a member of the bars of Texas, California, and the US Supreme Court. He currently serves on the advisory boards of the Human Rights Center at the University of California Berkeley, Physicians for Human Rights and Civil Justice Research Initiative. He also serves on the boards of Public Citizen and Public Justice and as President of the Pound Civil Justice Institute.
Harriet Deacon, PhD, MSc
Harriet Deacon is a Visiting Research Fellow at the Coventry University, Centre for Dance Research, United Kingdom. She trained in history and anthropology at the University of Cape Town, South Africa. She has a PhD in History (Cambridge, 1994) and an MSc in Management of Intellectual Property Law (Queen Mary University of London, 2016). Deacon's research has focused on cultural heritage and law in Kenya, the history of medical institutions, and HIV-related stigma and discrimination in southern Africa. Her research is based on a commitment to social justice and the importance of connecting academic work to real-world challenges and opportunities in the field of cultural heritage management.
Joe Amon, PhD, MSPH
Joe Amon is the Director of the Office of Global Health and Clinical Professor in the Department of Community Health and Prevention at the Drexel Dornsife School of Public Health, USA. Using quantitative, qualitative and legal/policy analysis, he has researched how (and why) specific populations and diseases are neglected and on the impact of political determinants, such as laws and their enforcement, on health. Amon is a member of the UNAIDS Strategic and Technical Advisory Group and Reference Group on HIV and Human Rights. He is also a member of a working group on monitoring and evaluation at the Global Fund and has served on several WHO advisory committees focused on ethics and human rights related to HIV and TB. He is on the Editorial Board and Ethics Committee of the Journal of the International AIDS Society and is Senior Editor of the Health and Human Rights Journal.
Leonard Rubenstein, JD
Leonard Rubenstein is a USA-based lawyer who has spent his career working on human rights. His current focus is on health and human rights, especially the protection of health in armed conflict and the roles of health professionals in human rights. At Johns Hopkins University, he is core faculty of the Center for Public Health and Human Rights and the Berman Institute of Bioethics. Previously, Rubenstein served as Executive Director and then President of Physicians for Human Rights, a Jennings Randolph Senior Fellow at the United States Institute of Peace, and Executive Director of the Bazelon Center for Mental Health Law. His current work includes advancing protection of health facilities, healthcare clients and health workers in situations of conflict, advancing refugee and migrant health and rights, and exploring the ethical responsibilities of health professionals to advance human rights, including in situations of violent conflict. He founded and chairs the Safeguarding Health in Conflict Coalition.
Lilianne Fan, MA
Lilianne Fan is the International Director of the Geutanyoe Foundation, a non-profit organization that seeks to work with and empower refugees and vulnerable communities in Southeast Asia. She is also the Chair of the Rohingya Working Group in the Asia Pacific Refugee Rights Network. She holds an MA in Anthropology from Columbia University, USA.
Lorraine Dean, ScD
Lorraine Dean is an Assistant Professor at Johns Hopkins University, USA. She is a social epidemiologist and researches how individual-level and neighbourhood-level social and economic factors contribute to health disparities and health outcomes for those managing chronic disease. Methodologically, her focus is on using multilevel modelling, geographic information systems (GIS) and propensity scores to explore how healthcare system distrust, residential segregation, social capital and other macro-level contextual factors influence health disparities and individual survivorship outcomes for those with chronic disease.
Lucy Stackpool-Moore, PhD, LLM, MA
Lucy Stackpool-Moore is the former Director, HIV Programmes and Advocacy at the IAS in Switzerland. She is currently a Senior Advisor (consultative role) at the IAS.  Her professional experience is founded in multi-sectoral responses to HIV and public health, "rights-from-below" approaches to human rights and participatory approaches that amplify diverse voices and enable community development. As a researcher and advocate, her work has focused on documenting and transforming stigma and discrimination in relation to HIV. Stackpool-Moore is a Visiting Fellow with the Law Schools at Birkbeck University of London, UK, and University of Melbourne, Australia, and supervises MSc projects with the Global Health Policy programme at the London School of Hygiene & Tropical Medicine. She has worked for a variety of international non-governmental organizations and campaigns and has provided technical support to various UN agencies, donors and civil society organizations in Asia and the Pacific, East and southern Africa and the Middle East and North Africa.
Martin McKee, CBE, MD
Martin McKee is a Professor of European Public Health at the London School of Hygiene & Tropical Medicine. He was Founding Director of the European Centre on Health of Societies in Transition, a WHO Collaborating Centre, which he led for over a decade. He is also Research Director of the European Observatory on Health Systems and Policies, a unique partnership of universities, national and regional governments and international agencies. McKee is a Commissioner and Chair of the Scientific Advisory Board of the Pan European Commission on Health and Sustainable Development, reporting to WHO EURO. He is a former Chair of the UK Society for Social Medicine and Past President of the European Public Health Association. He qualified in medicine in Belfast, Northern Ireland, and subsequently trained in internal medicine and public health.
Mary Bassett, MD, MPH
Mary T Bassett is the Director of the François-Xavier Bagnoud (FXB) Center for Health and Human Rights at Harvard University, as well as the FXB Professor of the Practice of Health and Human Rights at the Harvard School of Public Health in the USA. With more than 30 years of experience in public health, she has dedicated her career to advancing health equity. Before her directorship at the FXB Center, Bassett served for four years as Commissioner of Health for New York City. As Commissioner, she worked to ensure that every New York City neighbourhood supported the health of its residents, with the goal of closing gaps in population health across the city.
Michel Kazatchkine, MD
Michel Kazatchkine is a Professor of Immunology at Université René Descartes in Paris, France. Since 2018, he has been the Special Advisor to UNAIDS for Eastern Europe and Central Asia. Since 2012, he has been the UN Secretary-General's Special Envoy on HIV in Eastern Europe and Central Asia. He is also a Senior Fellow with the Global Health Centre of the Graduate Institute of International and Development Studies and a member of the Global Commission on Drug Policy. Kazatchkine has played key roles in various organizations, including serving as Director of the National Agency for Research on AIDS (ANRS) in France (1998-2005), Chair of WHO's Strategic and Technical Committee on HIV (2004-2007), French Ambassador for the fight against HIV and communicable diseases (2005-2007) and Executive Director of the Global Fund (2007-2012).
Pascale Allotey, PhD, MMed Sci
Pascale Allotey is the Director of the United Nations University International Institute for Global Health, Malaysia. She has two decades of experience as a researcher in global health, which includes working across four continents to promote health and well-being. She has a multidisciplinary background in clinical health sciences, anthropology and epidemiology. Her research has focused on health equity, health and human rights, gender and social determinants of health, forced migration and marginalization, sexual and reproductive health, infectious diseases and non-communicable diseases.
Rita Giacaman, PharmD, MPhil
Rita Giacaman is a Professor of Public Health at the Institute of Community and Public Health, Birzeit University, Palestine. She is the Founder of the institute and has chronicled the effects of Israeli military occupation on the life and health of Palestinians under occupation. Since 2000, Giacaman has focused on the impact of chronic war-like conditions and exposure to violence on the health and well-being of Palestinians, with an emphasis on psychosocial health and the development of measures to assess health and well-being in conditions of protracted political violence.
Samer Jabbour, MD, MPH
Samer Jabbour is a Professor of Public Health Practice in the Faculty of Health Sciences at the American University of Beirut (AUB), Lebanon. He also works as a cardiologist. Jabbour worked in the area of conflict and health after the conflict broke out in his home country of Syria. He is Co-Chair of The Lancet-AUB Commission on Syria and the Founding Chair of a forthcoming Global Alliance on War, Conflict & Health. He is a member of the Advisory Council of Physicians for Human Rights, has collaborated with the council on analysing data on attacks on healthcare in Syria, and has advised it on its ongoing work in Syria. Jabbour works on chronic conditions, serving as Director of the Department of Noncommunicable Diseases and Mental Health at WHO's regional office in Cairo. He also works on broader public health in his region, coordinating a 2,000-strong regional network following the publication of Public Health in the Arab World, Cambridge University Press, 2012, which he lead-edited.
Sandra Hsu Hnin Mon, MSPH
Sandra Hsu Hnin Mon is a Myanmar citizen and senior staff member at the Johns Hopkins Center for Public Health and Human Rights. Born in Myanmar (Burma) and raised across Southeast Asia, Mon's research interests focus on the interplay of disease dynamics, human rights and global affairs. Her research portfolio includes epidemiologic studies assessing obstacles to and innovations in HIV care and prevention for key populations in Myanmar and Thailand, a violence and mortality assessment following the 2017 genocidal campaign against the Rohingya, and most recently, a project documenting and evaluating attacks on healthcare resulting from the 2021 attempted military coup d'état in Myanmar. She holds an MSPH in Global Disease Epidemiology and Control from the Johns Hopkins School of Public Health and a BA in Molecular Biology from Colgate University. She is pursuing a DPhil in Clinical Medicine at the University of Oxford as an NIH Oxford-Cambridge Scholar studying HIV phylodynamics.
Sofia Gruskin, JD, MIA
Sofia Gruskin directs the Institute on Inequalities in Global Health at the University of Southern California (USC), USA. She is Professor of Preventive Medicine and Chief of the Disease Prevention, Policy and Global Health Division at the Keck School of Medicine, Professor of Law and Preventive Medicine at the Gould School of Law, and an affiliate faculty member with the Spatial Sciences Institute at the USC Dornsife College of Letters, Arts and Sciences. Gruskin is a pioneer in bringing together multidisciplinary approaches to global health. Her work has been instrumental in developing the conceptual, methodological and empirical links between health and human rights, with a focus on HIV, sexual and reproductive health and rights, child and adolescent health, gender-based violence, non-communicable disease and health systems.
Stefan Baral, MD, MPH, MBA
Stefan Baral is a physician epidemiologist and an Associate Professor in the Department of Epidemiology at the Johns Hopkins School of Public Health, USA. He completed his certification in Community Medicine as a Fellow of the Royal College of Physicians and Surgeons of Canada and Family Medicine with the Canadian Council of Family Physicians. Baral has led or supported the implementation and evaluation of HIV prevention studies globally, characterizing effective combination HIV prevention packages for key populations across multiple low- and middle-income countries. He is the Director of the Key Populations Program for the Center for Public Health and Human Rights at the Johns Hopkins School of Public Health.
Vera Paiva, PhD
Vera Paiva is Professor of the Institute of Psychology and researcher at the Institute of Advanced Studies at the University of Sao Paulo, Brazil. Her research and teaching focus on a psychosocial approach to inequality and sexuality and the psychosocial dimension of health promotion and care. Since the early 1980s, she has been dedicated to human rights-based approaches, especially to the HIV response in Brazil and globally.