Egypt
I am a medical doctor, with a Master's in public health for development from the London School of Hygiene and Tropical Medicine. I am a consultant with CARE International, raising awareness among young refugees in Egypt on sexual and gender-based violence. Growing up in North Africa, I learned that basic youth rights in some areas are not seen as fundamental but as a privilege. Through my work, I have made sure that young people are empowered, represented and included in decision-making processes on national, regional and international platforms so that basic youth rights become fundamental.
I began my journey as a youth advocate for sexual and reproductive health and rights (SRHR) with leadership positions in youth-led organizations, such as the International Federation of Medical Students' Associations and the Global Youth Coalition on HIV/AIDS. I continue as an advocate for SRHR as a Regional Coordinator for the Middle East and North Africa (MENA) Regional Youth Network on HIV and SRHR (SIBA).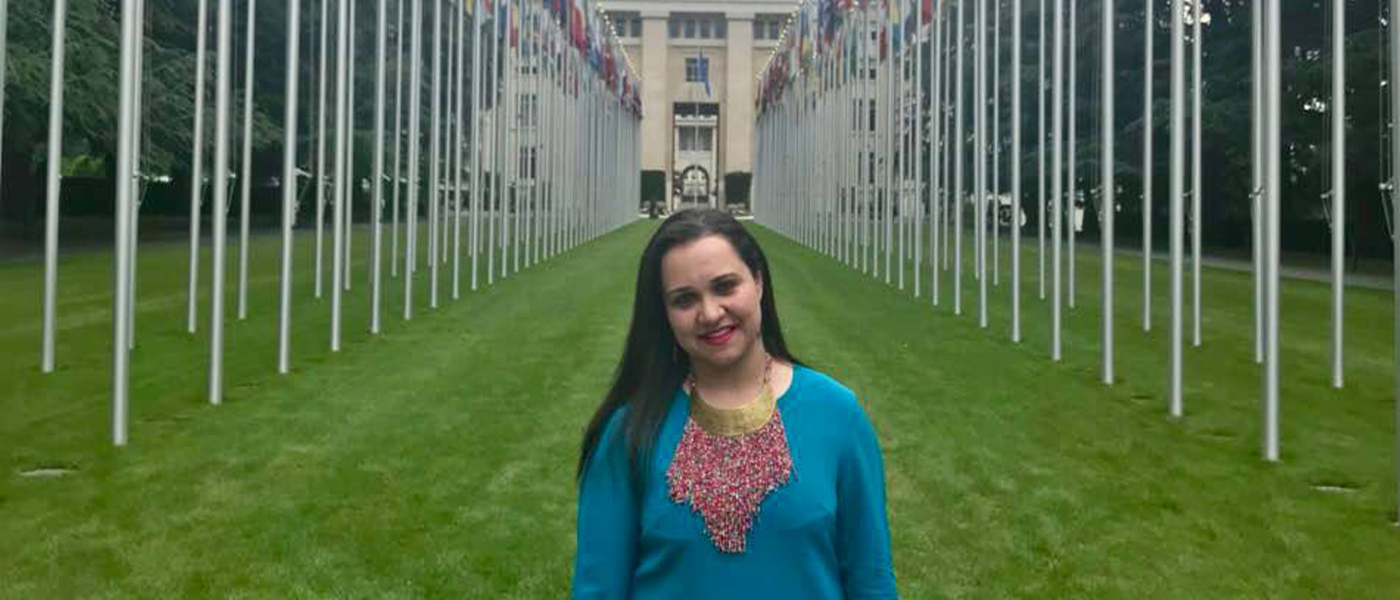 My involvement in community service and volunteerism has inspired me to work together with communities. Working with young people and women living with HIV in India in 2013 sparked my larger purpose to reach out to populations most affected by HIV and other sexual and reproductive health issues, such as female genital mutilation (FGM), child marriage and maternal mortality. I continue to fight against FGM as a board trustee of the Orchid Project in the UK.
The primary issue with the lack of young people in leadership roles is the lens through which institutions view them. Young people's voices are often diminished because meaningful youth participation is mistaken for performative activism. The tools a young person is given are insufficient to deal with the challenges of responding to HIV. Young people are seen as a homogeneous collective; minimal representation of youth leadership is thought to represent different key populations and their needs. We must provide opportunities for young people that translate their voices and concerns into recognizable action, and promote youth leadership by supporting them as part of the institutions.
The ineffective HIV surveillance system in much of MENA creates a delay in response within affected communities. This can be attributed to the consensus surrounding the lack of data from this region, but the absence of evidence doesn't equal evidence of absence.
Despite the challenges, I have been able to help empower young people. Nationally, for example, I was a founding member of the National Youth Advocacy Taskforce for Development (2015), aiding in the formulation of the Youth Component and its adoption in the National Population and Reproductive Health Strategies, along with the National Population Council in Egypt. Regionally, with a brilliant colleague from Lebanon, I co-founded SIBA, the first HIV and SRHR network for young people in MENA, in 2019. We have had the strong support of allies, such as UNAIDS, UNDP and WHO, which has been monumental in clearing the obstacles riddling youth advocacy.
My top three tips are:
Learn from the experiences of young people from other countries and regions; don't reinvent the wheel. When it comes to youth advocacy, there is no "one size fits all". Every journey holds valuable lessons that can guide you.
 
Partner with those who walk the talk, and be mindful of those who only talk the talk.
 
Be persistent, believe in yourself and don't be afraid to claim what's yours.