The history of the HIV response is woven into the International AIDS Conferences. Ground-breaking science and political activism at the conferences have uniquely shaped the trajectory of the response.  
Conferences in Canada have played key roles. In Montreal in 1989, protestors stormed the stage, establishing activism in the HIV response. In Vancouver in 1996, delegates celebrated a treatment revolution that saw HIV become a manageable condition.
Today, AIDS 2022 returns to Montreal and also takes place virtually. But other crises like monkeypox, surging COVID-19 cases and climate change, remind us why now more than ever, we need to re-engage and follow the science.
In this episode of HIV unmuted, the award-winning IAS podcast, we take a deep dive into the breaking science being released at AIDS 2022, address important access concerns at the International AIDS Conferences and understand how to translate cutting-edge science into meaningful action.
Meet our guests:
Erika Castellanos is Interim Executive Director of Global Action for Trans Equality (GATE). She tells us her story of growing up being denied basic human rights due to being trans and the difficulties she faced in accessing HIV medication. Erika analyses controversial visa issues around AIDS 2022 and helps us understand the community impact of the science being released at the conference.

Linda-Gail Bekker, former IAS President and current Director of the Desmond Tutu HIV Centre at the University of Cape Town, dives into the breaking science being released at AIDS 2022 and translates what this means for the HIV response.

John Nkengasong is tasked with leading some of the world's largest HIV programmes as the U.S. Global AIDS Coordinator and Special Representative for Global Health Diplomacy at the U.S. Department of State. He talks to us about why AIDS 2022 is so important and his vision for the future of the HIV response.
Guest bios
Erika Castellanos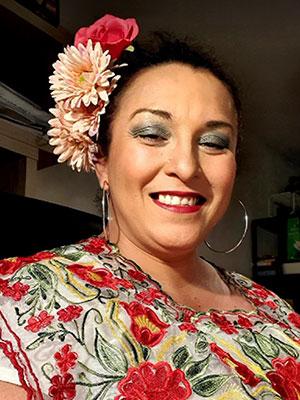 Erika Castellanos is a trans woman living with HIV. She is from Belize and lives in the Netherlands. A social worker by profession, Erika joined GATE in April 2017 as Director of Programs and has held the role of Interim Executive Director since February 2022. Erika plays an important role in the participation of trans people in several global key decision-making platforms and was the first openly trans advocate to be appointed as a member of the Board of the Global Fund.
Linda-Gail Bekker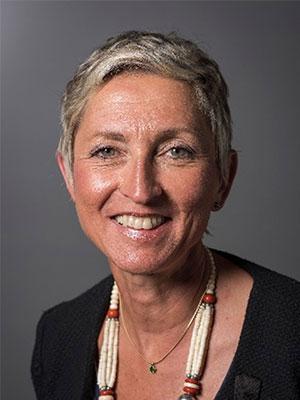 Linda-Gail Bekker is the Director of the Desmond Tutu HIV Centre at the Institute of Infectious Disease and Molecular Medicine, University of Cape Town, and Chief Executive Officer of the Desmond Tutu Health Foundation. She is a physician-scientist and infectious disease specialist. Her research interests include programmatic and action research around antiretroviral roll out, tuberculosis integration and prevention of HIV in women, young people and men who have sex with men. Linda-Gail has also recently been involved in COVID-19 vaccine trials and co-leads the Sisonke Phase 3B study, which has seen the vaccination of 500,000 healthcare workers in South Africa. She has led numerous investigator-driven studies on HIV treatment, prevention and tuberculosis. She is a Past President of the International AIDS Society and served as the International Co-Chair of IAS 2017, the 9th IAS Conference on HIV Science, and AIDS 2018, the 22nd International AIDS Conference. She was Co-Chair of HIVR4P 2020 // Virtual, the 4th HIV Research for Prevention Conference, in January 2021.
John Nkengasong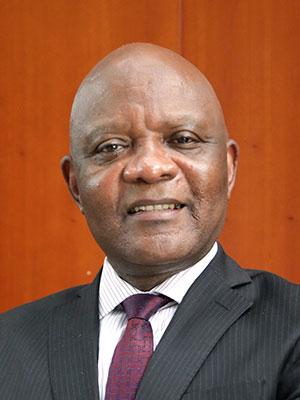 John Nkengasong is the U.S. Global AIDS Coordinator and Special Representative for Global Health Diplomacy at the U.S. Department of State. He was previously the first Director of the Africa Centres for Disease Control and Prevention. In 2020, he was appointed as one of the WHO Director-General's Special Envoys on COVID-19 Preparedness and Response and received the Bill & Melinda Gates Foundation's 2020 Global Goalkeeper Award for his contributions to Africa's response to the COVID-19 pandemic. In 2021, he was named as one of Times' 100 most influential people, Fortune's 50 great leaders and Bloomberg Businessweek's 50 most influential people. He has also served as Acting Deputy Principal Director of the Center for Global Health and Chief of the International Laboratory Branch, Division of Global HIV and TB for the U.S. Centers for Disease Control and Prevention (CDC). He has received numerous awards, including the Sheppard Award and the William Watson Medal of Excellence, the highest recognition by the CDC. He has been knighted in Cote d'Ivoire, Senegal and Cameroon for his contributions to public health. He is an adjunct professor at the Emory School of Public Health, Emory University, and Atlanta, Georgia.
Read the transcript
HIV unmuted: Episode 8 transcript