All research presented at AIDS 2024, the 25th International AIDS Conference, is embargoed.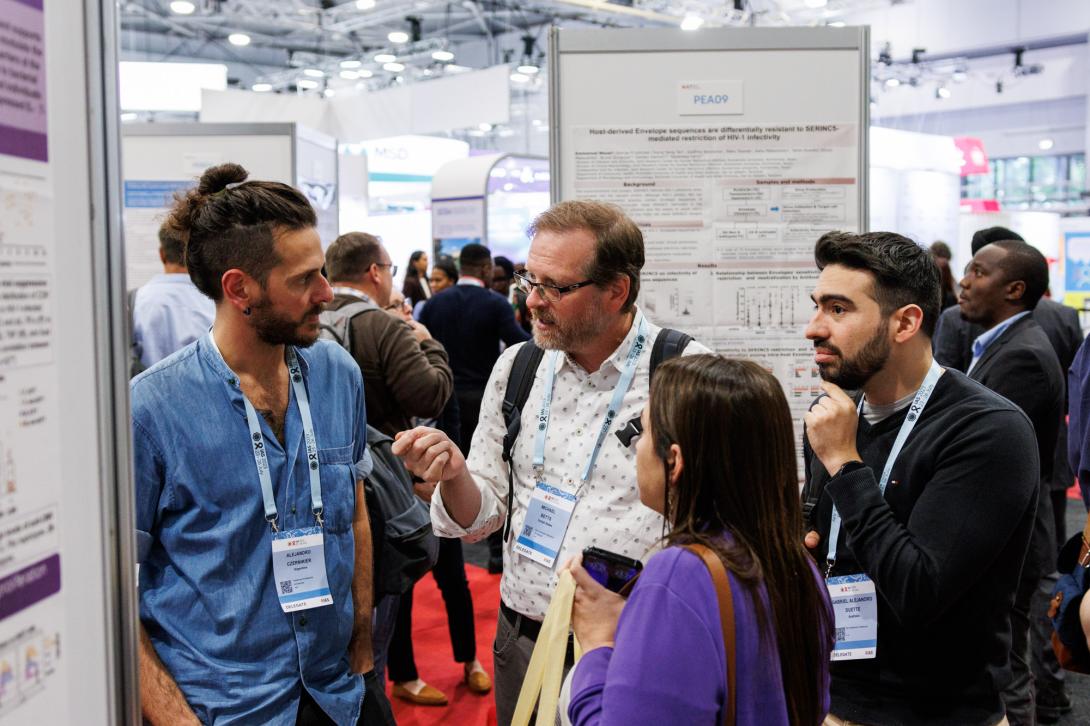 The conference embargo policy specifies that while authors may publish the fact that their abstract has been selected for inclusion in the conference programme, they may NOT share data from the abstract in any form (print, broadcast or online publication, media release or conference presentation) before its official release at AIDS 2024.
There may be some cases when organizations are legally or ethically required to report study outcomes before the conference embargo lifts (for example, when a clinical trial is stopped). In these cases, any public communications that address results may not disclose any data outcomes beyond saying that a trial has been concluded due to positive or negative outcomes. All public communications must also note that full details will be presented at AIDS 2024. Please notify [email protected] before publicly communicating any such information.
As is the case with most scientific and medical conferences, AIDS 2024 abstracts are released to delegates and media representatives under a strict embargo policy. A breakdown of the embargo policy for different types of abstracts is detailed below. All conference delegates, presenters and media agree to respect this policy.
The exact embargo release date for all abstracts, including oral abstracts, e-posters, late breakers and posters in the exhibition, will be announced in May 2024.
Embargo breaks by presenters
A conference committee will review any potential cases of embargo breaks by presenters. Embargo breaks by presenters may result in the removal of the abstract in question from the programme. This includes publication of the abstract data in a journal or public outlet before presentation at the conference.
Please direct any questions or concerns about the conference embargo policy for presenters to the AIDS 2024 Abstracts team at [email protected]. 
Embargo breaks by media
Journalists who receive embargoed information related to studies to be presented at AIDS 2024 agree not to publish that information before the conference media embargo is lifted, regardless of the source or format of the information (including slides, press releases, abstracts and interviews).
Violation of the embargo policy by a journalist will lead to one or more of the following measures: 
Suspension of the journalist's conference credentials 
Removal of the journalist's name from the IAS media distribution list for two years 
Refusal to award media credentials to the journalist for upcoming IAS conferences
Please direct any questions or concerns about the media embargo policy to the AIDS 2024 Communications team at [email protected].