Track A: Basic and translational science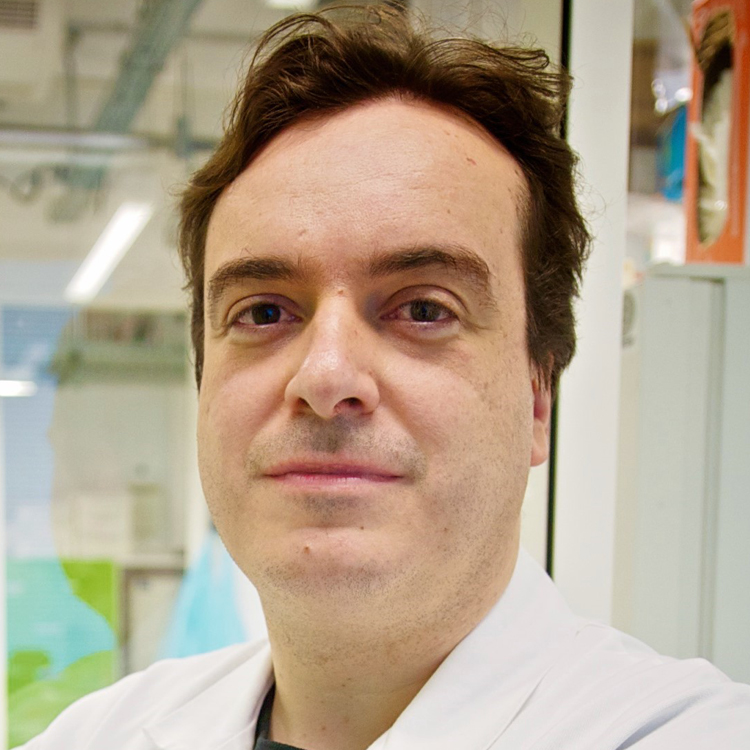 Co-lead: Asier Sáez-Cirión
Institut Pasteur, France
Asier Sáez-Cirión received his PhD from the University of the Basque Country in Spain and did postdoctoral training at the FDA Center for Biologics Evaluation and Research in Bethesda, USA. In 2003, he joined the Institut Pasteur, where he is now Associate Professor and Head of the Viral Reservoirs and Immune Control Unit. He is the Chair of the scientific and medical committee of Sidaction, a charity in France funding HIV research. He leads the VISCONTI study on post-treatment HIV controllers and is the coordinator of the ANRS RHIVIERA task force on HIV remission. His work is focused on understanding natural mechanisms associated with control of HIV/SIV infection and developing new therapeutic interventions to achieve HIV control in the absence of antiretroviral therapy.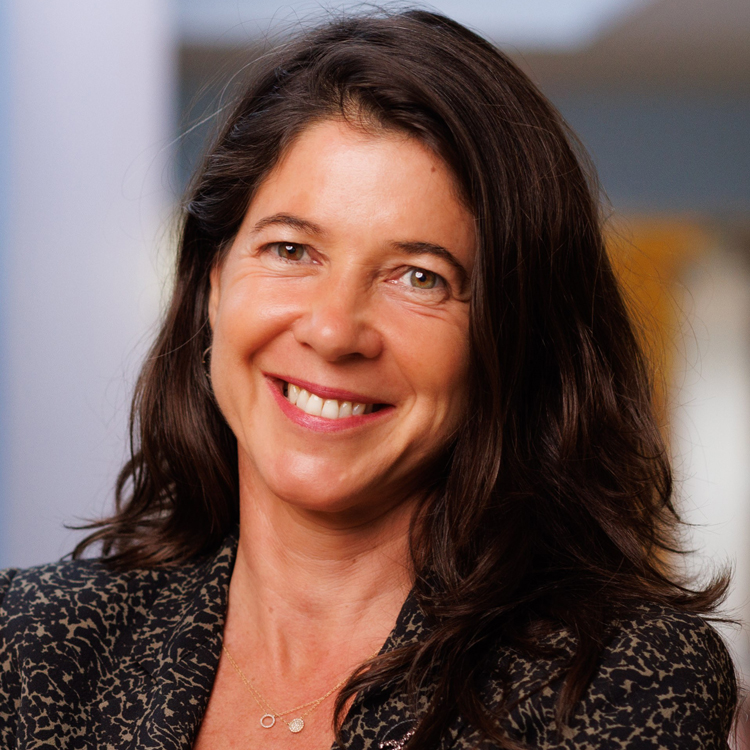 Co-lead: Susana Valente
The Herbert Wertheim UF Scripps Institute for Biomedical Innovation & Technology, USA
Susana Valente is Professor and Chair of the Department of Immunology and Microbiology at The Herbert Wertheim UF Scripps Institute for Biomedical Innovation & Technology. Susana earned a PhD in virology from the University of Paris VII in France and did postdoctoral training at Columbia University, New York. Her team focuses on mechanisms that regulate HIV-1 transcription and latency in memory CD4+T cells, as well as the development of antiviral molecules that suppress the reservoir of latently infected cells. Her laboratory has pioneered the "block-and-lock" approach for a functional HIV cure. Susana has received numerous awards for her creative work in science, including an NIH Merit award. Susana co-leads the HOPE Martin Delaney Collaboratory.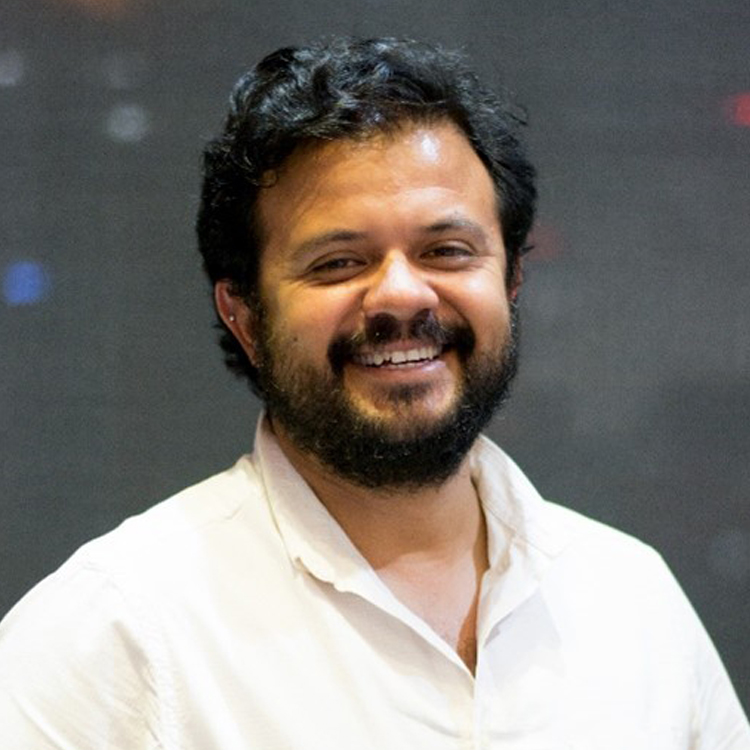 Fernando Valiente-Echeverria
University of Chile, Chile
Fernando Valiente-Echeverria is a biochemist who holds a PhD in microbiology. He is Associate Professor and Sub-Director of the Virology Program at the Institute of Biomedical Science, Faculty of Medicine, University of Chile. His work is focused mainly on evasion of the host response against infection with HIV-1, the impact of biomolecular condensates on viral replication, and characterizing emerging zoonotic pathogens. Currently, he is the President of the Chilean Society of Microbiology and national representative in the International Committee on Taxonomy of Viruses and in the COVIRED of the Ibero-American Program of Science and Technology for Development.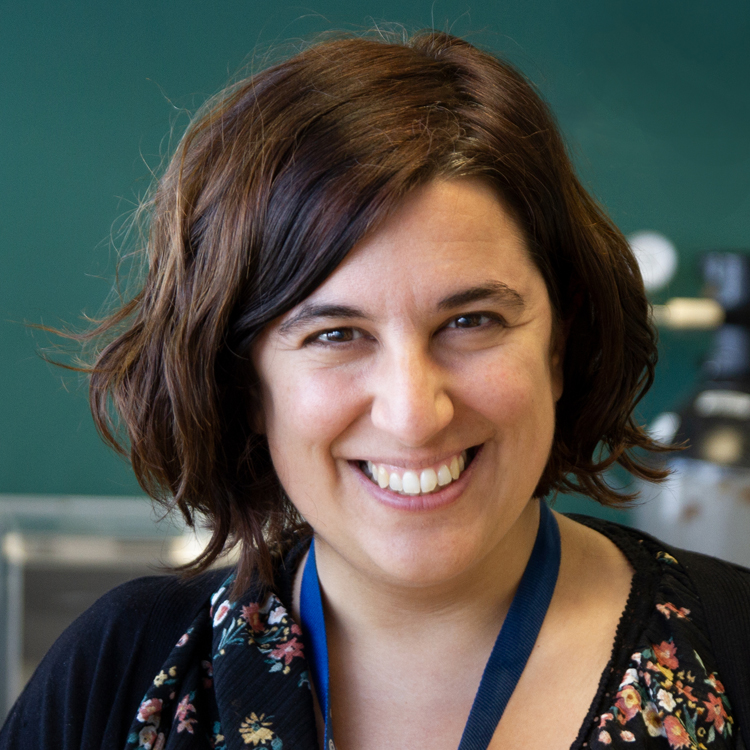 Maria Salgado Bernal
IrsiCaixa AIDS Research Institut, Spain
Maria Salgado graduated with honours from the Cellular Biology and Genetics programme of the Universidad Complutense of Madrid in 2010. She is a senior research scientist at the IrsiCaixa and The Germans Trias i Pujol Research Institute in Barcelona, awarded in 2023 with the Miguel Servet tenure track programme. Her scientific career has focused on the study of HIV-1 pathogenesis and functional HIV cure models, aiming to achieve a definitive cure for HIV. She is part of international consortia, including IciStem (which is studying more than 30 people living with HIV who have received transplants, including the London, Dusseldorf and Geneva patients), RIDHIV and EU2Cure. She has received international young investigator awards, including the special prize from the Dominique Dormont Association, given by Nobel Prize laureate Françoise Barré-Sinoussi. She serves on the Organizing Committee of the Spanish GESIDA conference and Scientific Committee of the International Workshop on HIV Persistence during Therapy.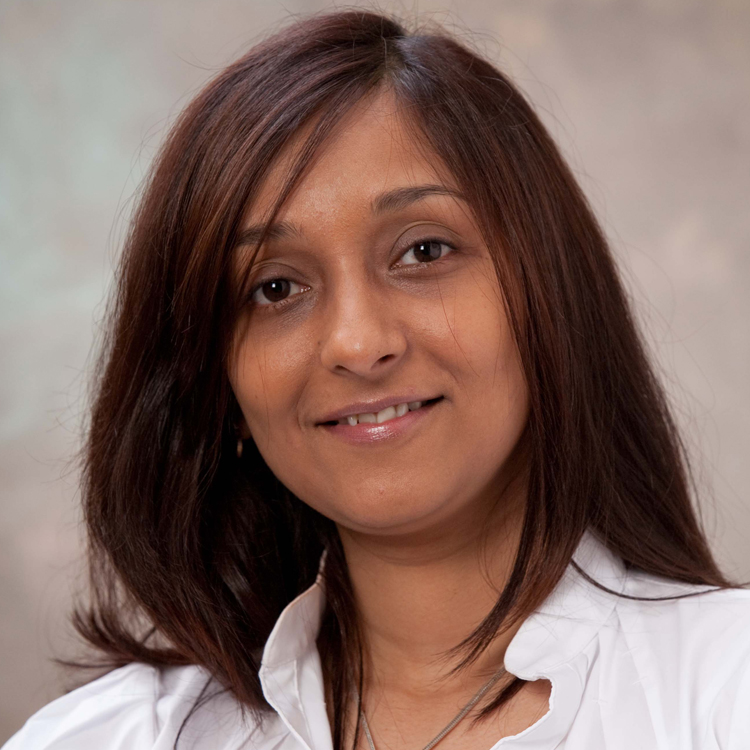 Priti Kumar
Yale University, USA
Priti Kumar received her PhD in immunology from the Indian Institute of Science in 2002. She completed her postdoctoral studies at Harvard Medical School and then became an Assistant Professor at Yale University in 2008. Currently, she is Associate Professor of Infectious Diseases at Yale University School of Medicine. Her laboratory conducts translational research with a focus on treatment of diseases caused by RNA viruses. At Yale, she has made key contributions towards development and testing of gene therapy and cure-based approaches that overcome in vivo biological barriers to enable the use of next-generation biologicals for their therapeutic potential against viruses like HIV-1, West Nile virus, Japanese encephalitis virus, dengue and SARS-CoV-2. Her laboratory is well-recognized for studies on HIV-1 in humanized mouse models that allow characterization of virus pathogenesis in the context of a human immune system. Her laboratory also conducts pioneering research on live-imaging pathogenesis of infectious viruses in small animal models.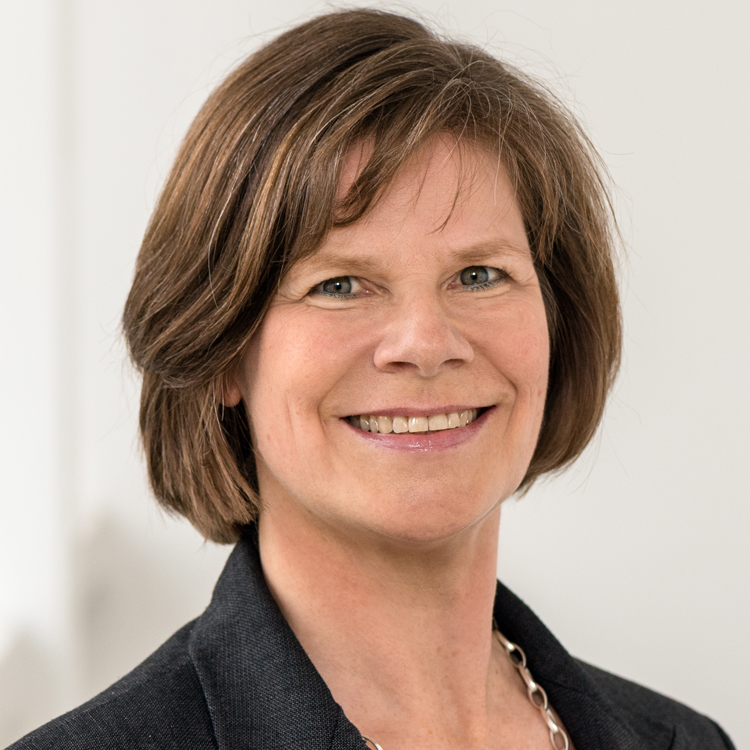 Ulrike Protzer
Technical University of Munich, Germany
Ulrike Protzer is a virologist who studied medicine in Germany, South Africa and Switzerland. She has a background in infectious diseases, hepatology and medical virology and has passed board exams in internal medicine and microbiology and virology. Since 2007, Ulrike has been Director of the Institutes of Virology at Helmholtz Munich and the Technical University of Munich. She holds the Chair of Virology and serves as Vice Dean of the School of Medicine. She was a member of the executive board of the German Center for Infection Research in 2011-2018. Currently, she leads several research consortia and serves on advisory and supervisory boards. Her scientific efforts focus on understanding the interaction between viruses and their human hosts and translating this knowledge into novel therapeutic approaches. Her group exploits vaccines and immune therapies to reconstitute hepatitis B virus-specific immunity and finally cure HBV and performs clinical studies on the effect of vaccines on COVID-19 control.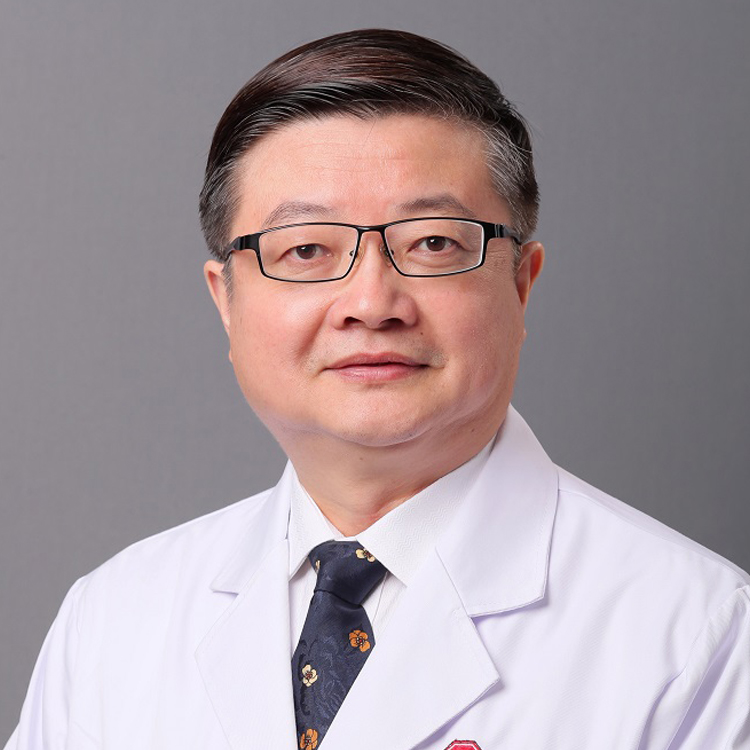 Zhiwei Chen
The University of Hong Kong, Hong Kong
Zhiwei Chen is the founding Director of the AIDS Institute, established at The University of Hong Kong Li Ka Shing Faculty of Medicine in 2007. He is a tenured Chair Professor in the Department of Microbiology. In 1996, he obtained his PhD from the New York University School of Medicine, USA. From 1996 to 2007, he trained with David D Ho and became a research scientist and then staff investigator and assistant professor at the Aaron Diamond AIDS Research Center. Since 1991, he has been engaged in studies of HIV origin, molecular mechanisms of HIV/SIV entry and AIDS vaccine. After the SARS outbreak in 2003, he studied the SARS-CoV vaccine and mechanism underlying vaccine-enhanced acute lung injury. More recently, he has studied the COVID-19 vaccine and immunopathogenesis underlying acute SARS-CoV-2 infection. He has published over 200 peer-reviewed SCI papers and is an editorial board member for AIDS, JAIDS, JMP and JNIP.
Track B: Clinical science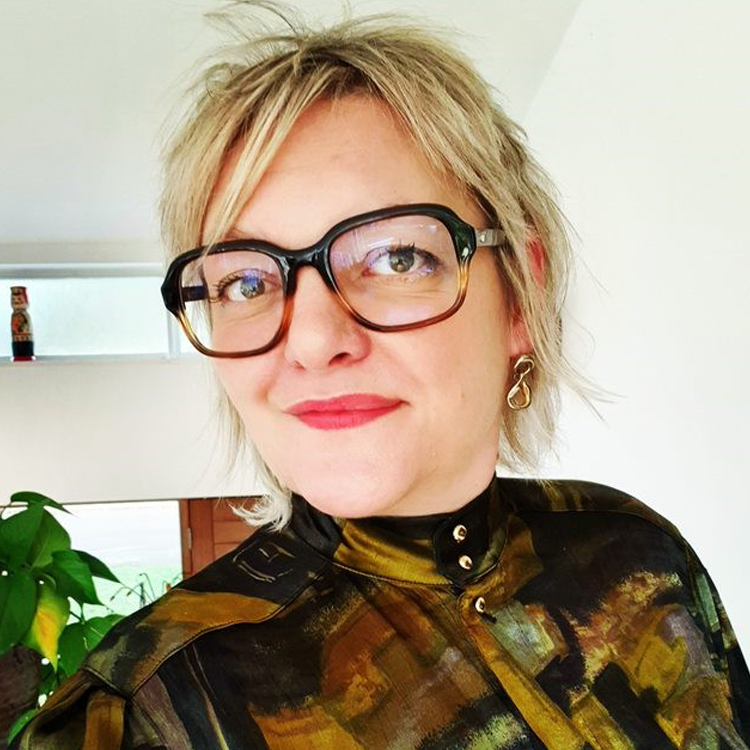 Co-lead: Laura Waters
The Mortimer Market Centre Central and North West London, NHS Foundation Trust, United Kingdom Trust, United Kingdom
Laura Waters is a genitourinary and HIV consultant and HIV lead at The Mortimer Market Centre, London. She is Chair of the British HIV Association (BHIVA), chairs the BHIVA treatment guidelines and serves on the British Association of Sexual Health and HIV (BASHH) Board. Previously, Laura was the Secretary of BHIVA and Chair of its conferences sub-committee, Chair of the BASHH HIV Special Interest Group, and co-author of several national guidelines. Laura represents BHIVA on the HIV Clinical Reference Group, advising National Health Service England on HIV treatment and care. She has published widely, writes a regular column for Boyz magazine, and is a Terrence Higgins Trust trustee. She teaches regularly at local, regional and national levels, including on HIV and sexual health to medical students, and in HIV courses at University College London and the London School of Hygiene & Tropical Medicine.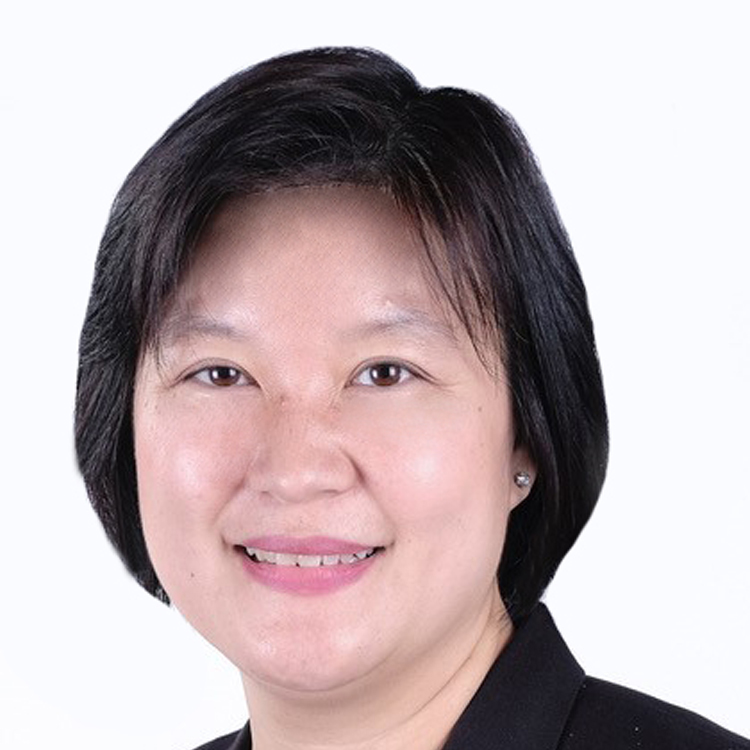 Co-lead: Thanyawee Puthanakit
Chulalongkorn University, Thailand
Thanyawee Puthanakit is the Division Chief of Pediatric Infectious Diseases in the Faculty of Medicine at Chulalongkorn University, Thailand. Over the past two decades, she has led several NIH-funded multicentre studies on paediatric and adolescent HIV treatment in Thailand and other Asian countries, including Cambodia and Indonesia. Her research expertise includes prevention of vertical transmission of HIV, optimization of antiretroviral treatment in resource-limited settings, HIV co-morbidities and pre-exposure prophylaxis among adolescents. She has served as a committee member for WHO treatment guidelines, on the Collaborative Initiative for Paediatric HIV Education and Research (CIPHER) at the IAS, and on the steering committee of TREAT Asia. She has published more than 100 peer-reviewed articles on paediatric HIV.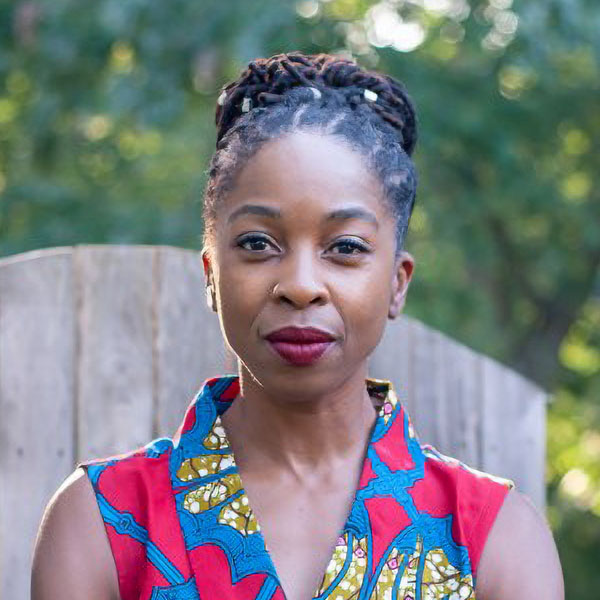 Allison Agwu
Johns Hopkins University, USA
Allison Agwu is Professor of Adult and Pediatric Infectious Diseases at Johns Hopkins University School of Medicine. She oversees a clinical research programme that aims to coordinate care, treatment and research for vulnerable populations through a multidisciplinary and socially responsible lens. She cares for people across the age spectrum, both in the paediatric and adult Ryan White-funded HIV clinics at Johns Hopkins. Her independent research studies use multimodal approaches, including clinic and field-based or community-involved approaches and clinical trials. She is also involved with large national and international research groups (IMPAACT, ATN and PAVE) where she works on directing the research agenda and approaches. She is an active member of the U.S. Department of Health and Human Services' Adolescent and Adult Antiretroviral Treatment Guidelines, Chair of the HIV Medicine Association Board of Directors, and Chair of the Advocates for Youth Board.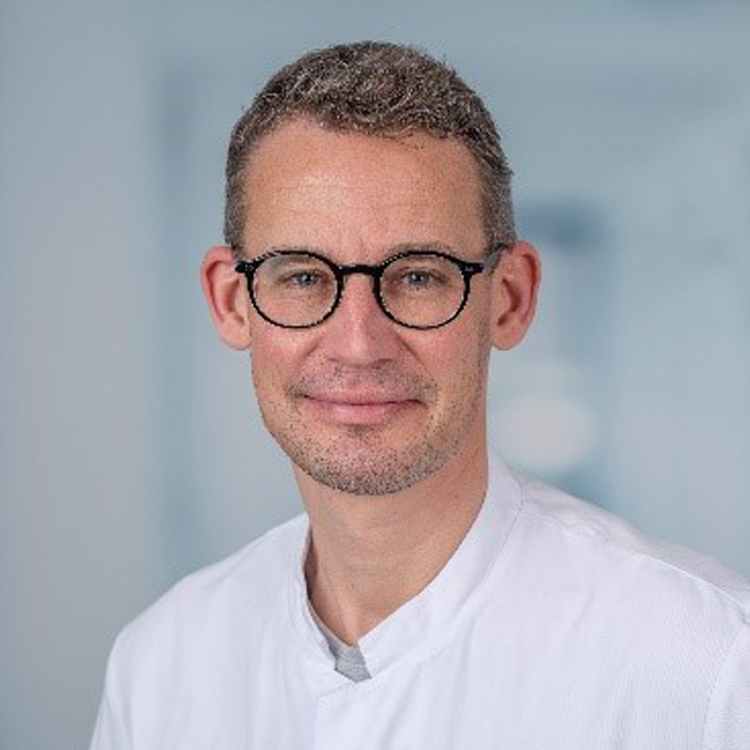 Christoph Boesecke
University of Bonn, Germany
Christoph Boesecke completed his medical studies at Charité University in Berlin, Germany. He received his Doctorate in Medicine from the University of Hamburg, Germany, for his research on acute HIV infection. He held a two-year postgraduate position studying integrase inhibitors in acute and chronic HIV infection at the National Centre in HIV Epidemiology and Clinical Research (now The Kirby Institute) in Sydney, Australia. He is currently working as an infectious diseases specialist and senior lecturer at the University of Bonn, Germany. His main areas of research are focused on co-morbidities and co-infections in HIV, including COVID-19 and mpox.
Elena Vovc
World Health Organization (WHO), Switzerland
Johannes Bogner
LMU Klinikum, Germany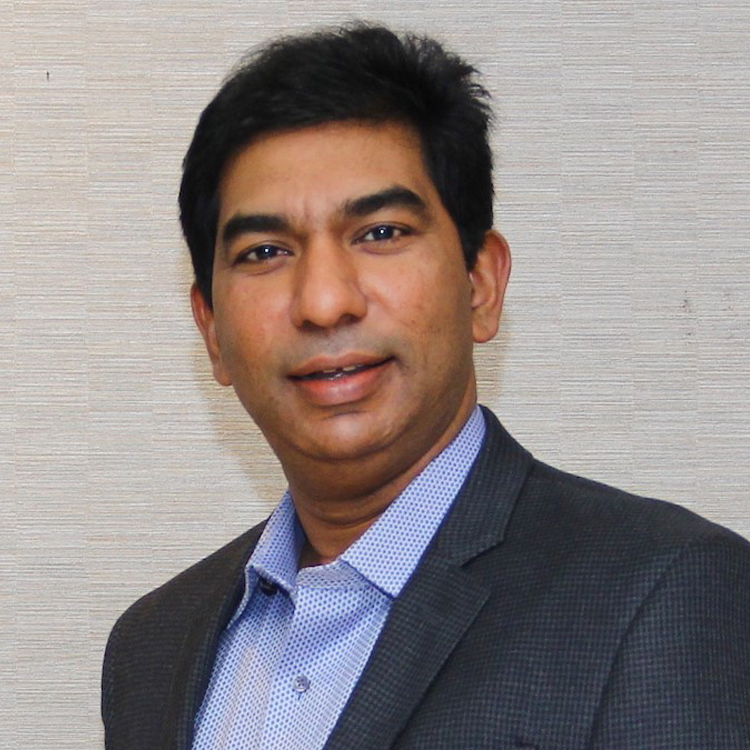 N Kumarasamy
Voluntary Health Services Hospital, India
N Kumarasamy is the Chief and Director of the Infectious Diseases Medical Centre at the Voluntary Health Services Hospital in Chennai, India. He is the Director of the Chennai Antiviral Research and Treatment clinical research site and conducts therapeutic and biomedical prevention clinical trials in HIV, viral hepatitis, tuberculosis, COVID-19 and other infectious diseases. He is clinical investigator for several ongoing research projects with universities and organizations around the world, and has been an investigator for the development of several antivirals. He has conducted several landmark antiretroviral clinical trials, and his publications on the impact of antiretroviral (ARV) therapy have led to several ARV scale-up programmes. He is an advisor and expert panel member of the World Health Organization ARV treatment guidelines committee and clinical advisor to the Clinton Health Access Initiative. He has published more than 450 manuscripts in peer-reviewed medical journals and is an editorial committee member for several medical journals.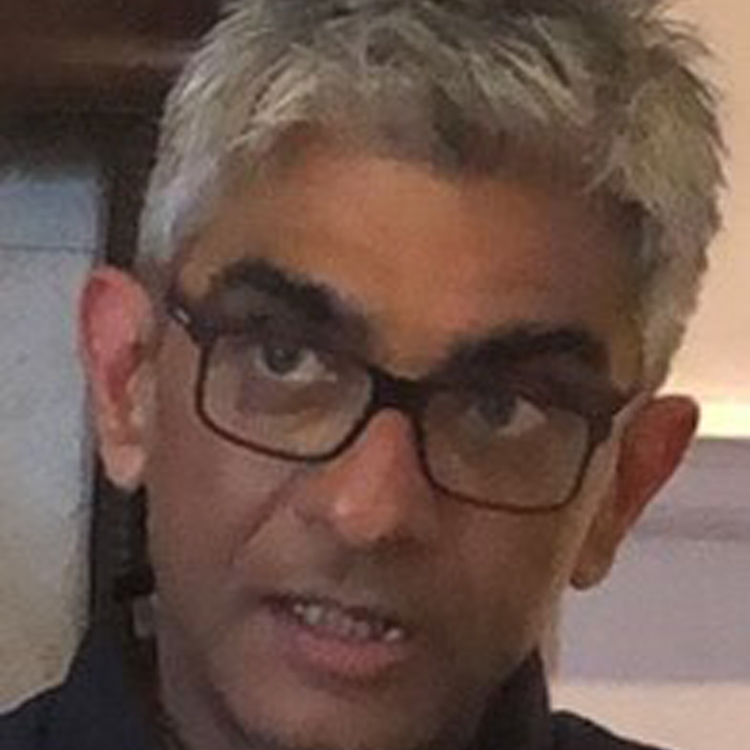 Sanjay Bhagani
University College London (UCL), United Kingdom
Sanjay Bhagani is a Professor and Consultant Physician in Infectious Diseases and HIV Medicine at the Royal Free Hospital and UCL, London. He is the immediate past President of the European AIDS Clinical Society (EACS). His clinical interests include the management of complex opportunistic infections, co-infections and solid-organ transplantation in people living with HIV. His team has been involved in numerous clinical trials, initially focusing on HIV/hepatitis co-infection, and over the past three years, on COVID-19. Sanjay is an enthusiastic teacher; he co-leads the annual EACS HIV Summer School and is the Vice-Chair of the European Diploma in HIV Medicine. He sits on the hepatitis co-infection guidelines panel for EACS and the British HIV Association (BHIVA).
Track C: Epidemiology and prevention science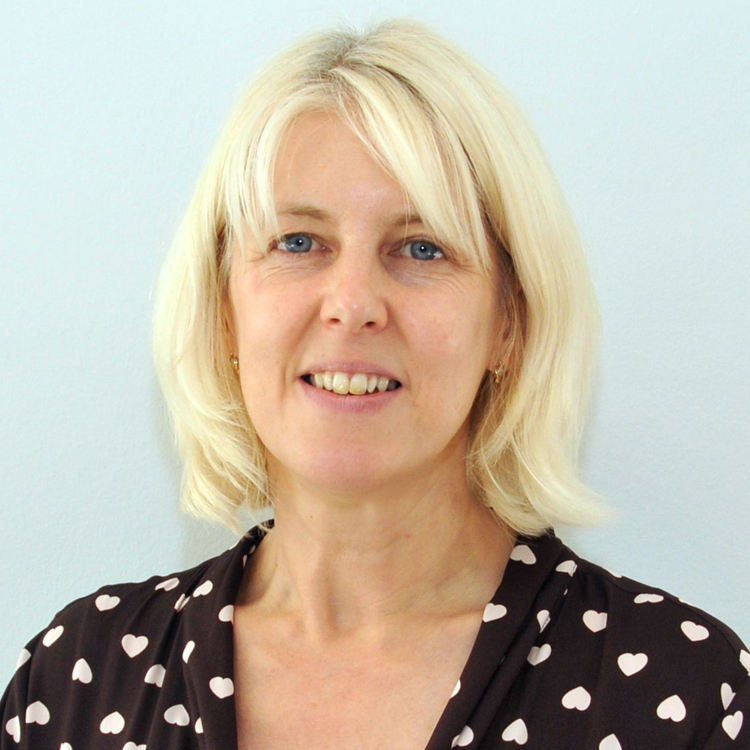 Co-lead: Caroline Sabin
University College London (UCL), United Kingdom
Caroline Sabin, PhD, FMedSci, is Professor of Medical Statistics and Epidemiology at UCL and the Director of the NIHR Health Protection Research Unit in Blood-Borne and Sexually Transmitted Infections at UCL. Caroline's interests are in describing the natural history of HIV infection, identifying prognostic markers, describing responses and adverse events to antiretroviral therapy, and describing the pattern of ageing among people living with HIV. She established the UK Collaborative HIV Cohort (UK CHIC) Study, was the principal statistician for the D:A:D Study, and is the co-PI for the Pharmacokinetic Observations in PeoPle over fiftY (POPPY) study. She has an extensive publication history and is co-Editor-in-Chief of HIV Medicine.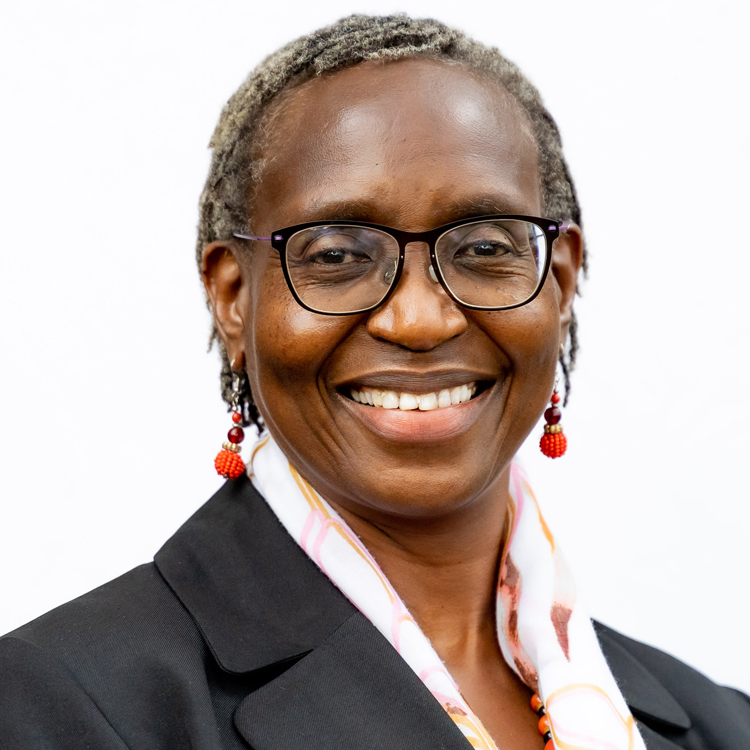 Co-lead: Elizabeth Bukusi
Kenya Medical Research Institute (KEMRI), Kenya
Elizabeth Bukusi is a Senior Principal Clinical Research Scientist at KEMRI, a Research Professor at the University of Washington, honorary lecturer at Aga Khan University in Nairobi and Maseno University and Volunteer Clinical faculty, and Professor at the University of California, San Francisco (UCSF). With Craig Cohen at UCSF, she established the KEMRI Research Care and Training Program in 1995. Elizabeth is the Chairperson of the National Bioethics Society of Kenya, a board member of AVAC, a member of the HIV Trust, and an Elected Fellow of the African Academy of Sciences. Elizabeth earned her medical degree and Master's in obstetrics and gynaecology from the University of Nairobi. She holds a certificate in international health, MPH and PhD (University of Washington), a postgraduate diploma in research ethics (University of Cape Town), and a Master's in bioethics (Centre for Bioethics and Culture at the Sind Institute of Urology and Transplantation, Karachi).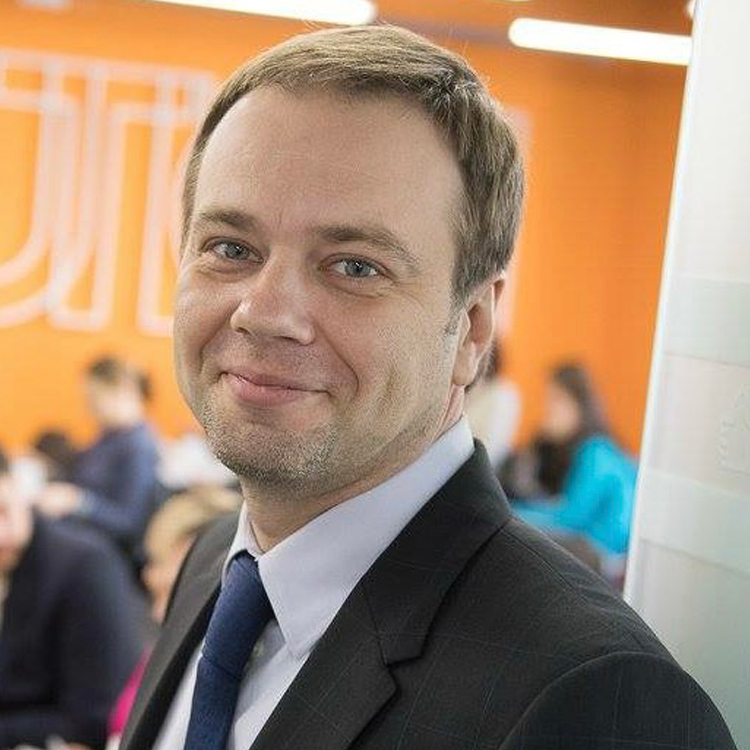 Andrey Poshtaruk
United Nations Population Fund (UNFPA), Türkiye
Andrey Poshtaruk has more than 20 years of field, regional and global experience in the development, implementation, monitoring and evaluation of HIV prevention programmes working for UNFPA. His areas of expertise include comprehensive HIV prevention among key populations, including young key populations, sexual and reproductive health and HIV integration, empowerment of community-led organizations and networks to lead the HIV response, addressing inequalities (as well as stigma and discrimination), and promoting a "leave no one behind" approach. During the past six years, he has been leading the HIV response as Regional HIV Advisor in the UNFPA Regional Office for Eastern Europe and Central Asia, coordinating HIV-related work of 17 UNFPA country offices across the region and building effective partnerships with regional networks of key populations.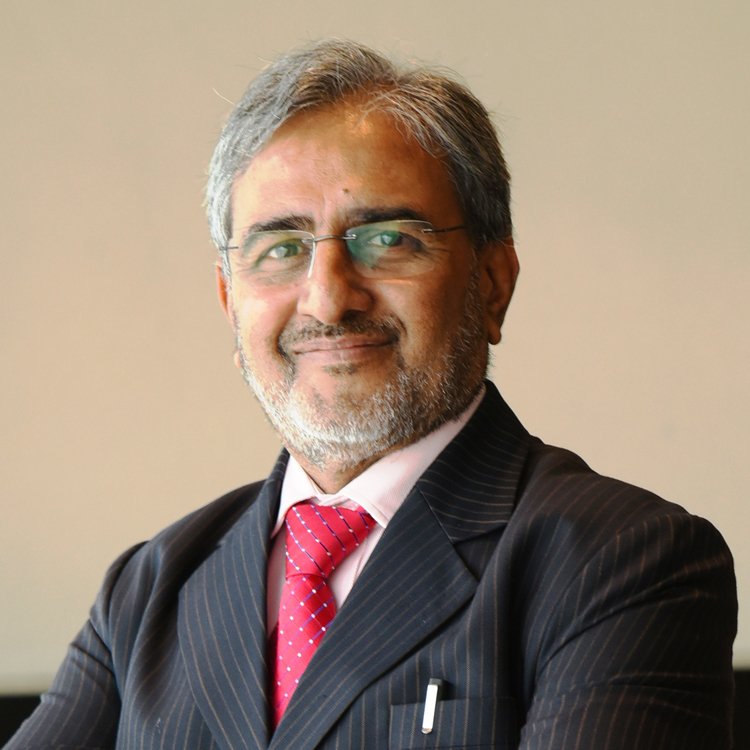 Ishwar Gilada
Unison Medicare and Research Centre, India
Ishwar Gilada is an infectious disease expert. He is credited to be the doctor who began HIV medical management in India by establishing the country's first HIV clinic at a state government facility when HIV diagnoses were first made in India in 1986. He also established the country's first comprehensive HIV and infectious diseases centre, Unison Medicare and Research Centre, Mumbai, which he continues to lead. He has organized several scientific conferences of the AIDS Society of India-ASI and other science meetings over four decades, which is a testimony of his leadership and contribution to advancing evidence-based medicine and healthcare. He has served on the IAS Governing Council since 2018. He is President Emeritus of ASI, co-chairs the Government of India's National Technical Working Group for engagement of private providers, and is on HIV Treatment Technical Resource Group. He has received several awards, including the Annemarie Madison Award in Munich in 1999.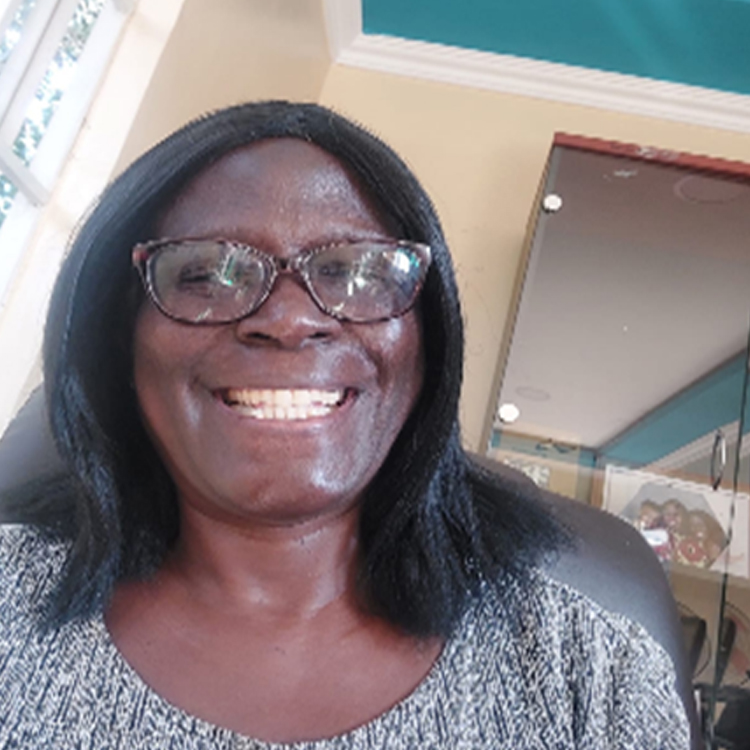 Kawango Agot
Impact Research and Development Organization, Kenya
Research scientist Agot Kawango obtained a concurrent PhD and MPH from the University of Washington, Seattle. She then coordinated the groundbreaking trial on medical male circumcision for HIV prevention at the Kisumu, Kenya, site. She has conducted multiple studies on various topics, including pre-exposure prophylaxis, multipurpose technologies, HIV self-testing, optimizing HIV care outcomes among adolescents and young adults living with HIV, improving savings as a strategy to reduce behaviours that increase vulnerability to acquiring HIV, and co-designing HIV interventions with end-users. She also mentors young people in HIV research, runs community-based HIV and TB prevention programmes, and has founded multiple organizations to address girls' and community disempowerment along the Lake Victoria region of western Kenya.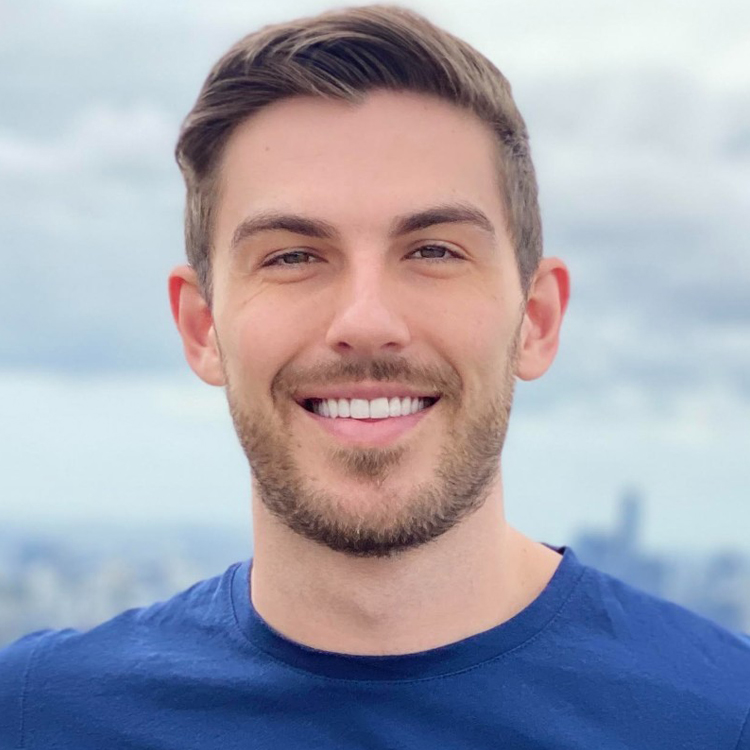 Michael Traeger
Burnet Institute, Australia
Michael Traeger is an epidemiologist and research fellow at the Burnet Institute in Melbourne, Australia. Michael completed his PhD at Monash University in 2022, which explored the interplay between HIV pre-exposure prophylaxis implementation and the epidemiology of bacterial STIs among gay and bisexual men in Australia. Michael's research involves analysing large surveillance data to examine epidemiological trends in infectious diseases and evaluating public health interventions, with a particular focus on HIV and bacterial STIs. Michael is also a research fellow at the Department of Population Medicine, Harvard Medical School in Boston, USA, where he works on a range of projects related to HIV and STI prevention among key populations.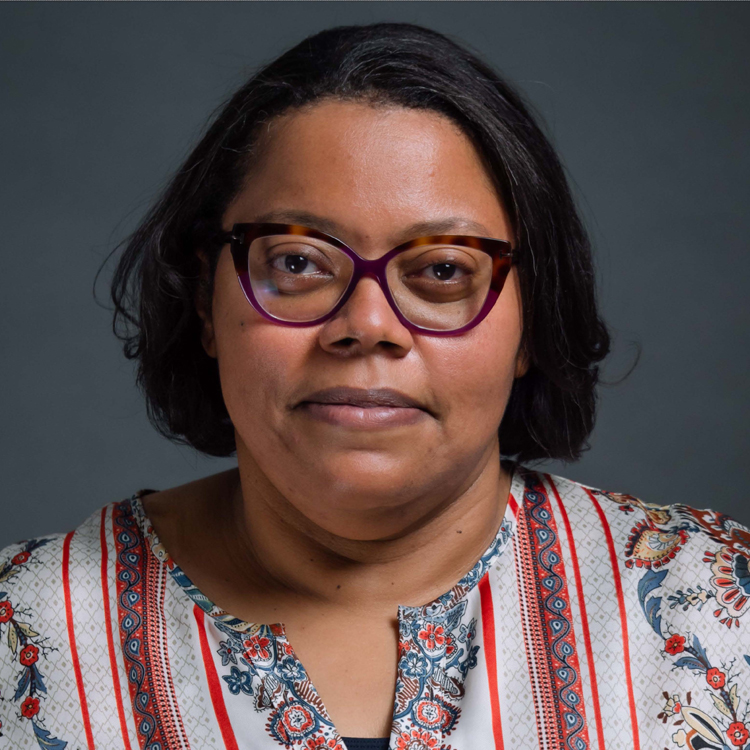 Viviane Dias Lima
University of British Columbia, Canada
Viviane Dias Lima, MSc, PhD, is a scientist and Senior Methodologist at the British Columbia Centre for Excellence in HIV/AIDS with more than 15 years of experience conducting research on people living with and vulnerable to acquiring HIV. Viviane is also an Associate Professor at the University of British Columbia. The focus of her research career has been on the epidemiology and control of HIV. Based on extensive training in statistics, epidemiology and mathematical modelling, she has developed innovative models of disease progression and transmission to understand the potential impact of behavioural, biomedical and programmatic interventions on the HIV pandemic.
Track D: Social and behavioural sciences
Co-lead: Ines Dourado
Federal University of Bahia, Brazil
Ines Dourado is Professor of Epidemiology at the Federal University of Bahia, Brazil. She holds a Master's in public health from the University of Massachusetts and a doctorate in epidemiology from the University of California, Los Angeles. Her main research area is HIV epidemiology and prevention. She has coordinated several multi-city research projects in Brazil among key populations, including men who have sex with men, trans women and female sex workers. Currently, Ines is the Protocol Chair and Salvador site PI for the Unitaid-funded PrEP1519, a demonstration cohort study on PrEP among adolescent men who have sex with men and trans women in three Brazilian cities: Salvador, São Paulo and Belo Horizonte. She is the author and co-author of numerous articles in peer-reviewed journals, documenting her commitment to production and dissemination of knowledge, as well as contributing to improving the health and quality of life of people vulnerable to HIV acquisition.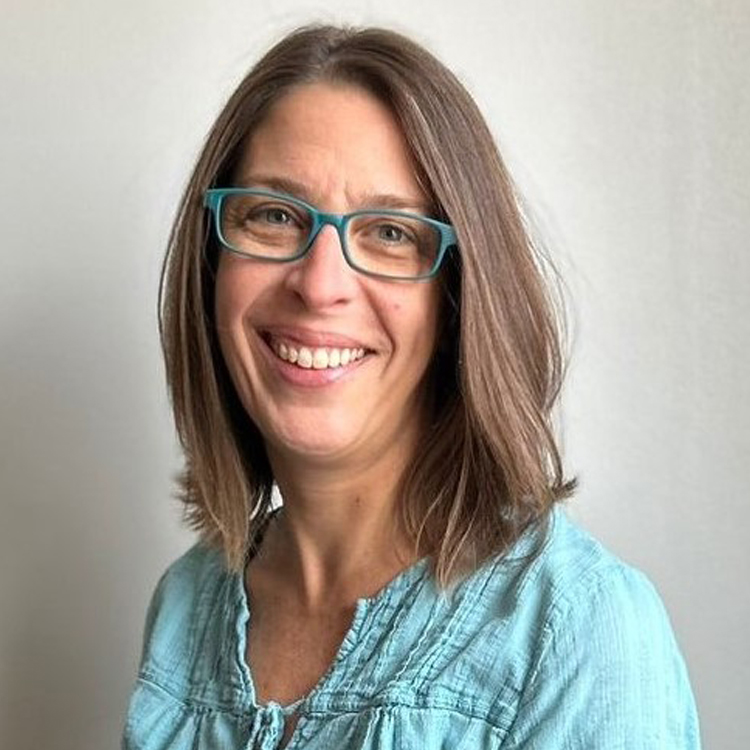 Co-lead: Sybil Hosek
University of Illinois Chicago, USA
Sybil Hosek, PhD, is a Research Professor in the Department of Medicine at the University of Illinois Chicago with over 20 years of experience in the development and implementation of HIV-related research studies and behavioural interventions. She is co-PI of the NICHD-funded Adolescent Trials Network for HIV Interventions (ATN). Her research focuses on primary prevention interventions for adolescents and young adults, including PrEP and microbicides, and the development of behavioural interventions to improve uptake, adherence and persistence to these new biomedical strategies. In addition to obtaining independent NIH grants focused on adolescent and young adult gay, bisexual and trans young people in the US, Sybil has been an investigator on several adolescent and young adult PrEP safety and demonstration studies focused on adolescent girls and young women in central, eastern, western and southern Africa.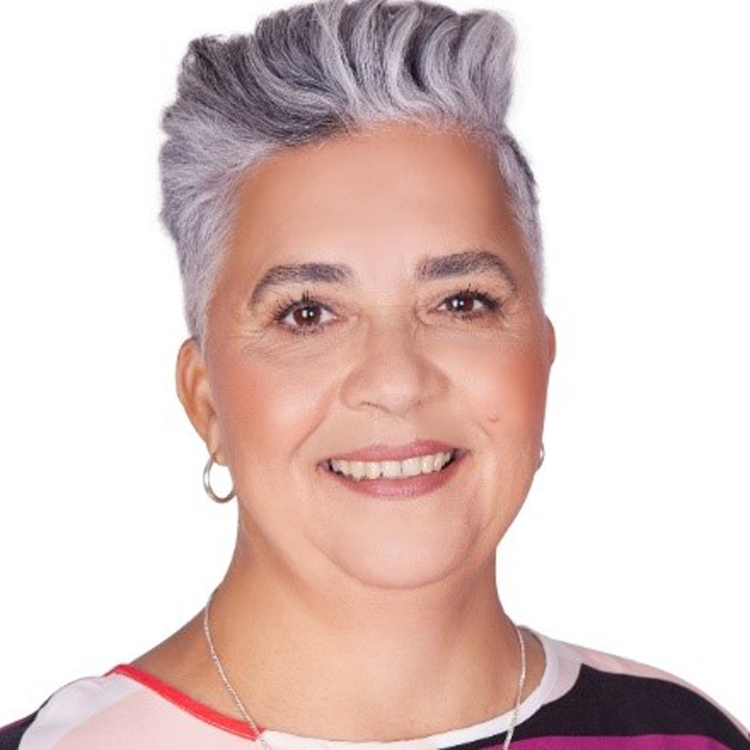 Heidi van Rooyen
Human Sciences Research Council, South Africa
Heidi van Rooyen is the Group Executive of the Impact Centre at the Human Sciences Research Council in South Africa. Her 30-year professional career spans government, higher education and science council environments. Heidi is a social scientist and clinical psychologist who holds an honorary professorship from the University of the Witwatersrand, a member of the Academy of Science of South Africa, and one of a few social scientists on the Ministerial Advisory Committee on COVID-19 in South Africa. She is an internationally recognized and accomplished scholar. Her research addresses risks and vulnerabilities for HIV and COVID-19 and the contexts that shape this, the influence of sexual orientation and gender identity as social determinants of health, and the use of poetry in/for/as research.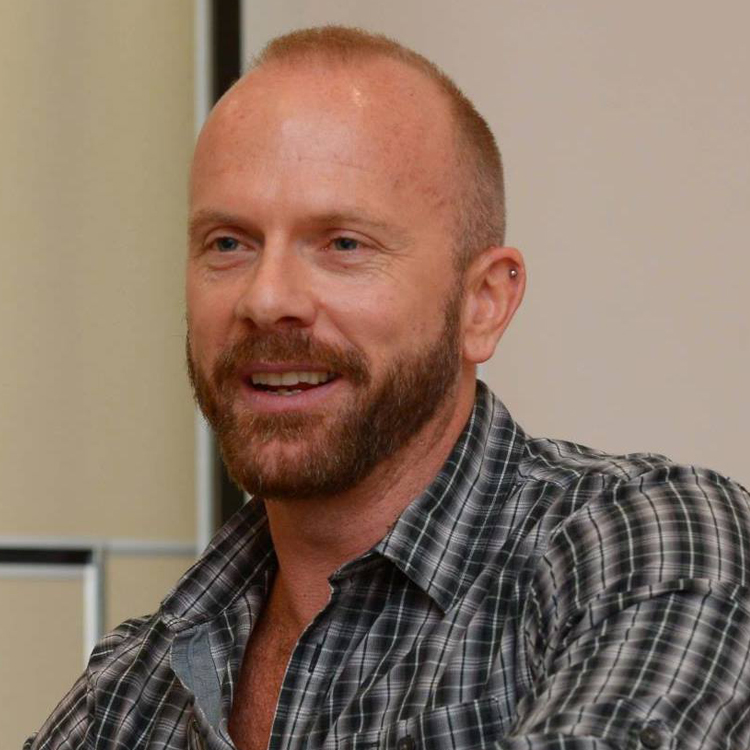 Kane Race
The University of Sydney, Australia
Kane Race, BA (Hons), LLB, PhD, FAHA, is Professor of Gender and Cultural Studies at the University of Sydney. He has published widely on matters of HIV prevention, sexualities, gay culture, drug use, biomedicine, care practices and digital culture. Among his books are Pleasure Consuming Medicine: the queer politics of drugs (Duke University Press, 2009) and The Gay Science: Intimate experiments with the problem of HIV (Routledge, 2018). He is an elected Fellow of the Australian Academy of the Humanities.
Laio Magno
Federal University of Bahia, Brazil
Laio Magno is Epidemiology and Public Health Professor at the State University of Bahia. He is a nurse practitioner and holds an MSc and PhD in public health. He is the leader of the Research Group called "Gender, Intersectionality, Sexualities, and Health (GISS)", a junior member of the Bahia Academy of Sciences, a member of the Epidemiology Committee of the Brazilian Association of Public Health, and co-PI of the PrEP1519 Project in the city of Salvador. He has experience in public health, teaching, research and working with a focus on gender and health, vulnerability, stigma and discrimination, health technologies, epidemiology, HIV and AIDS, and health promotion.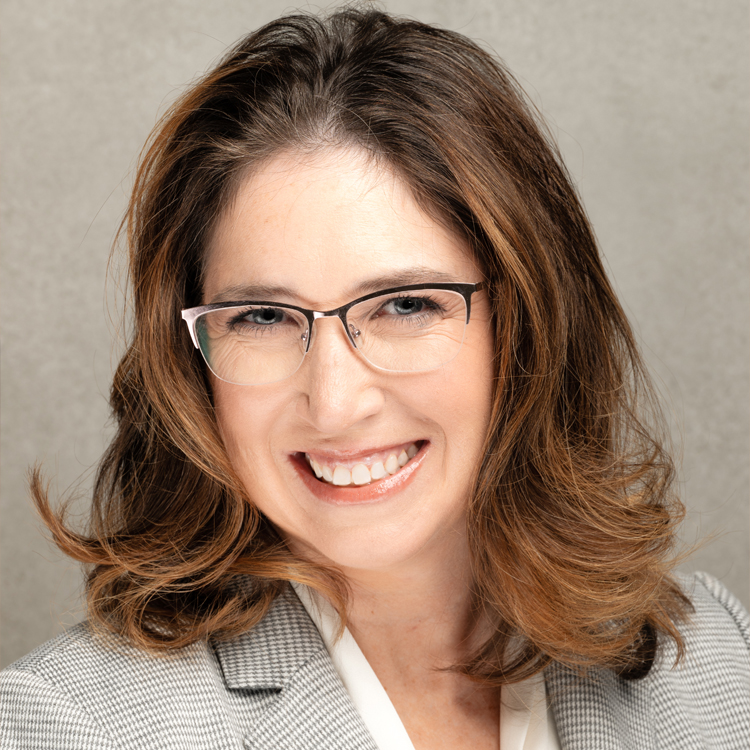 Lisa Hightow-Weidman
Florida State University, USA
Lisa B Hightow-Weidman, MD, MPH is a Distinguished and Endowed McKenzie Professor in the College of Nursing at the Florida State University (FSU), Associate Dean for Research, and founding Director of the Institute on Digital Health and Innovation at FSU. She is an expert in development, implementation and evaluation of digital health interventions (DHIs) on the HIV care continuum for adolescents and young adults, particularly among sexual- and gender-minority populations. She has developed DHIs to increase uptake and adherence to biomedical prevention and treatment, increase HIV diagnosis, linkage and retention in care, ameliorate stigma, and increase resilience. Her focus includes DHIs that incorporate game-based elements, self-monitoring and tracking and provision of social support. She co-leads the Adolescent Medicine Trials Network for HIV Interventions (ATN) Scientific Leadership Center. She has published nearly 200 peer-reviewed articles and has a track record of funding from the National Institutes of Health, HIV/AIDS Bureau and Centers for Disease Control and Prevention.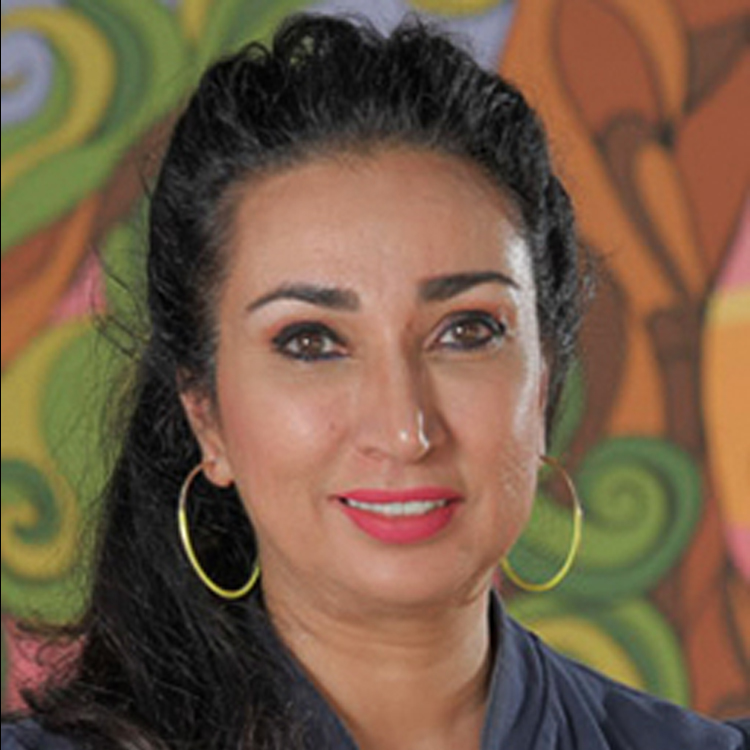 Saiqa Mullick
University of the Witwatersrand, South Africa
Saiqa Mullick, MBBCh, MSc, MPH, PhD, is an Associate Professor at the University of the Witwatersrand and Director of Implementation Science at Wits RHI. She is a medical doctor with a PhD in infectious disease epidemiology and oversees a portfolio of programmes addressing the introduction of innovative approaches and technologies for HIV prevention and sexual and reproductive health with a focus on adolescent girls and young women. She has supported the introduction of PrEP in South Africa and serves as principal investigator on trials evaluating PrEP choice for young women. She is a member of the Strategic Leadership Group of the multi-country, multi-product Maximizing Options to Advance Informed Choice for HIV Prevention (MOSAIC) project, which is accelerating the introduction and scaling up of new and emerging biomedical prevention products. Saiqa serves on several national and international technical expert committees and has been an invited speaker at international conferences.
Track E: Implementation science, economics, systems and synergies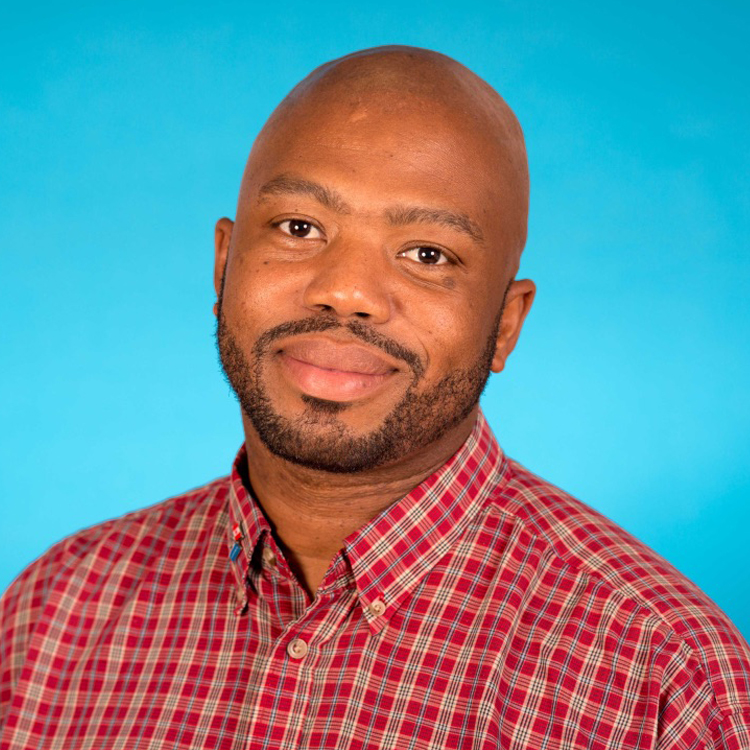 Co-lead: LaRon E Nelson
Yale School of Nursing, USA
LaRon E Nelson is the Independence Foundation Professor and Associate Dean of Global Affairs and Planetary Health at the Yale School of Nursing. He is also the Director of the Justice, Community Capacity & Equity Core in the Center for Interdisciplinary Research on AIDS at the Yale School of Public Health. LaRon's research focuses on developing and testing strategies to optimize the equitable implementation of HIV pre-exposure prophylaxis and HIV and STI treatment in Black communities in the United States and Canada, as well as sexual minorities in East and West Africa. His research has been sponsored by the US National Institutes of Allergy & Infectious Diseases, US National Institute of Nursing Research, US National Institute of Mental Health, Canadian Institute of Health Research and Grand Challenges Canada. LaRon is a Fellow of the New York Academy of Medicine and the American Academy of Nurses.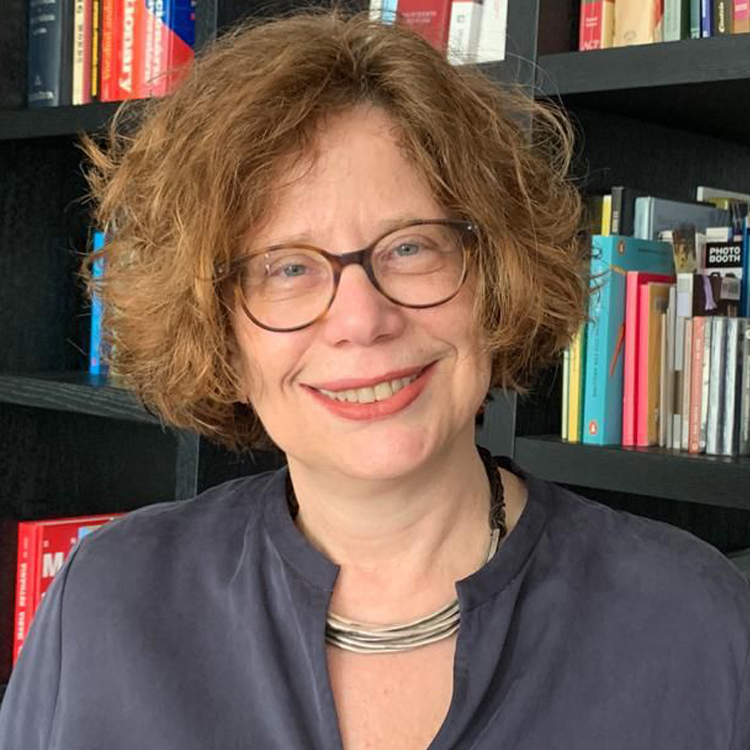 Co-lead: Valdiléa Gonçalves Veloso
Fundaçâo Oswaldo Cruz (Fiocruz), Brazil
Valdiléa Gonçalves Veloso is a medical doctor with an MSc in infectious diseases and a PhD in public health. She is a Professor at the Oswaldo Cruz Foundation and Director of the Evandro Chagas National Institute of Infectious Diseases/Fiocruz/MoH (INI/Fiocruz), which she joined in 1988. Valdiléa has headed the care department at the Brazilian National HIV/AIDS Program and been Director of the AIDS Program of the Rio de Janeiro State Health Department. She is Chair of the ImPrEP Project for implementation of pre-exposure prophylaxis for men who have sex with men and trans individuals. She has served on HPTN and ACTG scientific committees and protocol teams and the HPTN executive committee. She was PI of the iPrEX, iPrEX OLE and HPTN 085 (AMP) protocols at IPEC/FIOCRUZ. She is Faculty of the Master and PhD Program in Clinical Research in Infectious Diseases at INI/Fiocruz and a member of the Brazilian MoH HIV treatment and prevention guidelines.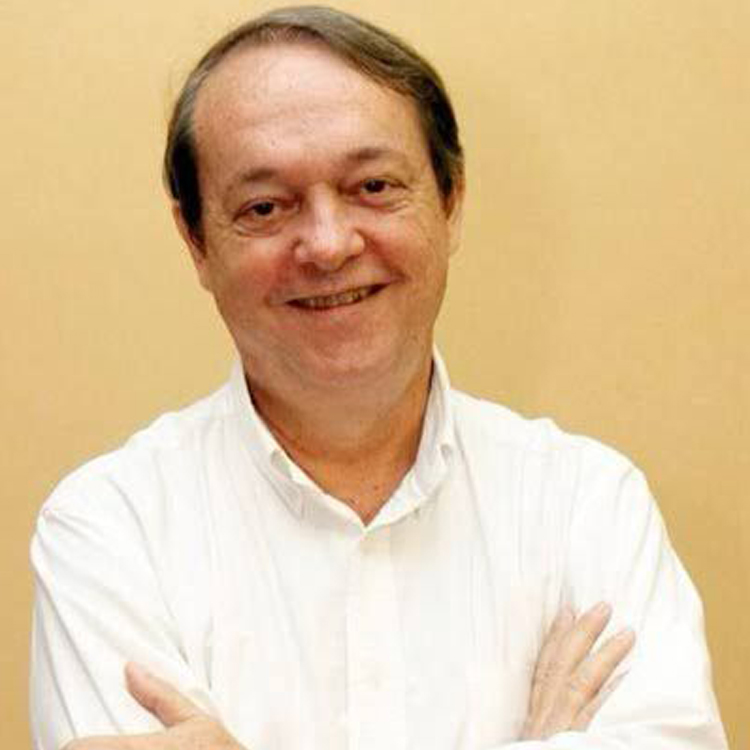 Fabio Mesquita
Independent consultant, Brazil
Fabio Mesquita, MD, PhD, has been working in the field of HIV since 1987. He was the head of the Brazilian Department of STI, AIDS and Viral Hepatitis in the Ministry of Health from 2013 to 2016. Internationally, he worked for the Australian Burnet Institute for two years and the World Health Organization for 12 years, always in the field of HIV. Fabio was co-founder and first Vice President of the International Harm Reduction Association and was laureated as the pioneer harm reduction activist in Latin America. He has been an IAS Member since 1991. Fabio has published several books, book chapters and papers in international scientific journals.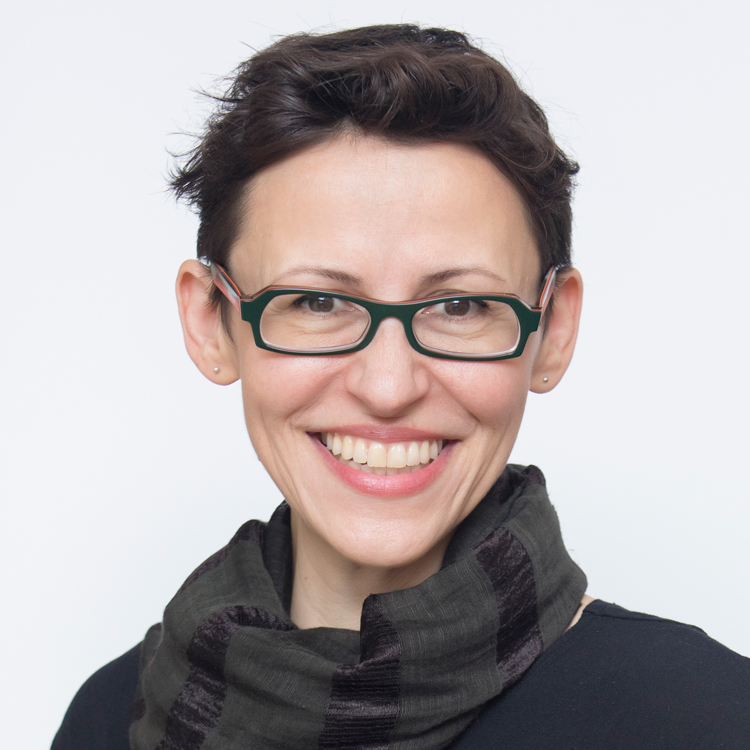 Kimberly Green
PATH, Vietnam
Kimberly Green is PATH's Director for Primary Health Care, overseeing six teams, including teams working on HIV and TB. She has nearly 30 years' experience focused on health service delivery innovations and is passionate about advancing healthcare for all through community leadership and task shifting, self-care tools like HIV pre-exposure prophylaxis and self-testing, and innovative health financing. She holds a Master's in international health and development from The George Washington University in Washington DC and a PhD from the London School of Hygiene & Tropical Medicine. She is Clinical Associate Professor at the University of Washington Department for Global Health.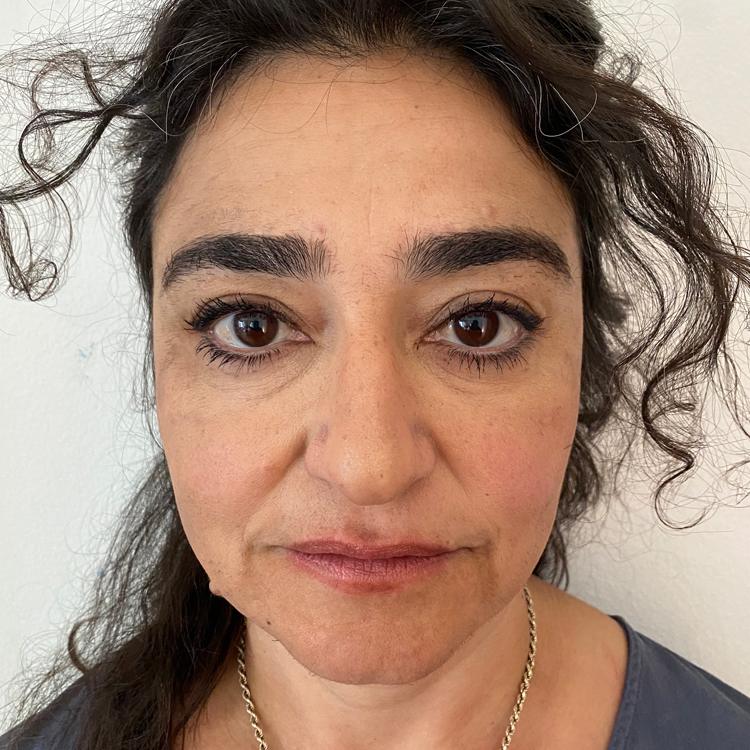 Maryam Shahmanesh
University College London (UCL), United Kingdom
Maryam Shahmanesh is a NIHR Global Research Professor at University College London, the Director of Implementation Science at the Africa Health Research Institute in KwaZulu-Natal, South Africa, and an HIV physician. She has established an interdisciplinary programme to develop and evaluate innovative and complex interventions among adolescents and young adults in KwaZulu-Natal. This includes implementation trials of decentralized models of delivering serostatus-neutral HIV prevention (including PrEP), for example, the use of social networks and HIV self-tests, peer-led digitally supported tailored biosocial care and youth mobilization, and integrated sexual and reproductive health (SRH)/HIV services. She leads a cRCT of real-world implementation of the choice of oral PrEP, long-acting PrEP (DapiRing and injectable cabotegravir) or PEP in the pocket. She has shown that self-sampling for sexually transmitted infections and HIV/SRH services improves the uptake of HIV prevention. She co-leads the UCL Applied Infectious Disease Epidemiology MSc programme.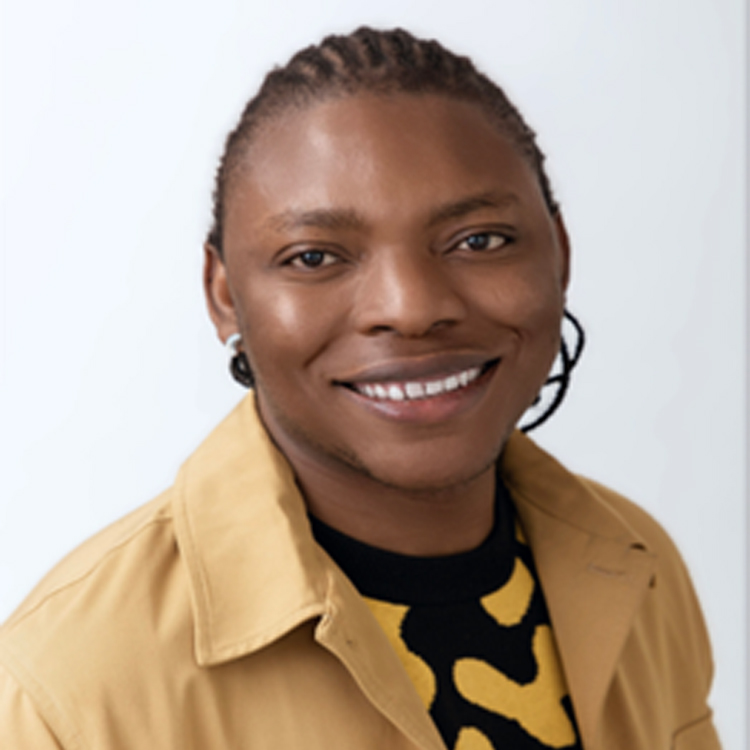 Micheal Ighodaro
Prevention Access Campaign, USA
Micheal Ighodaro is a thought leader, public speaker and global advocate for human rights. With more than a decade of experience in public health and rights, he excels in strategic planning, analytics and programme management. Micheal serves as the Interim Co-Executive Director at the Prevention Access Campaign and is the co-founder and Acting Executive Director of Global Black Gay Men Connect (GBGMC). His ability to transform advocacy into impactful policies and health initiatives is commendable. Previously, Micheal spent nine years at AVAC, playing a pivotal role in the implementation of PrEP for men who have sex with men across Africa. He is widely recognized for his contributions to the global LGBT community, including his service as a co-chair of the board for Outright Action International and on co-founding initiatives, such as GBGMC. Micheal participated in the HBO documentary, "The Legend of The Underground".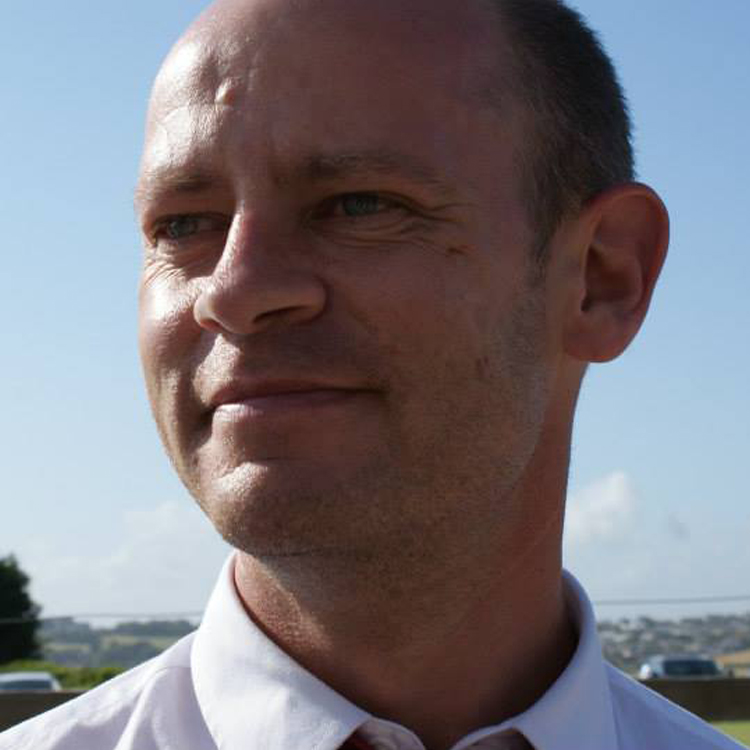 Nathan Ford
The World Health Organization (WHO), Switzerland
Nathan Ford, BSc, MPH, PhD, DSc, FRCPE, is a scientific officer within the Department of HIV/AIDS, Viral Hepatitis and STIs at WHO in Geneva and Chair of WHO's Guidelines Review Committee. Prior to joining WHO in 2012, he worked with Médecins Sans Frontières (MSF) for 14 years, supporting HIV programmes. He holds a degree in microbiology and virology, a Master's in public health and epidemiology, a PhD in clinical epidemiology and a Doctor of Science. Nathan is a Fellow of the Royal College of Physicians of Edinburgh. He is on the Editorial Board of JIAS, where he is also a member of the Ethics Committee.
Track F: Political research, law, policy and human rights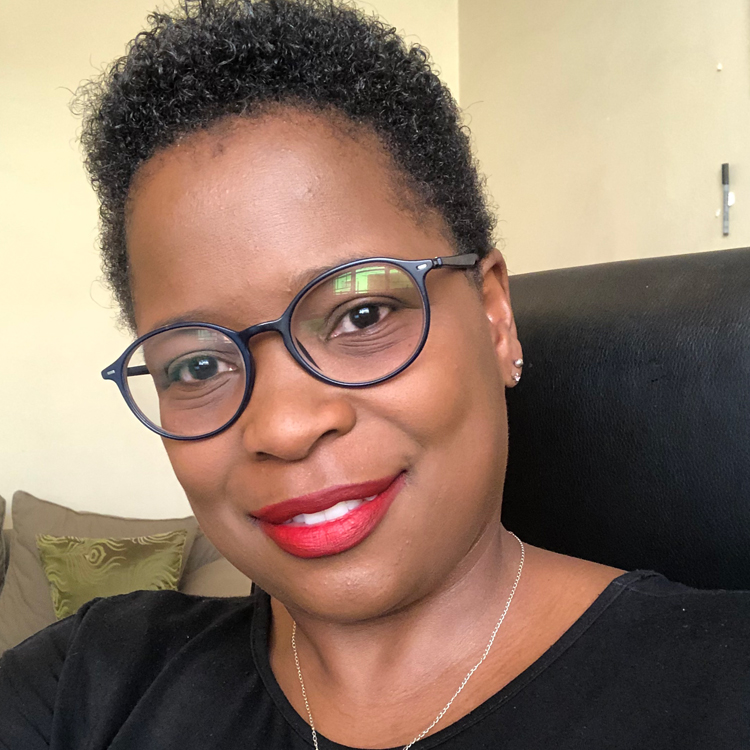 Co-lead: Felicita Hikuam
Independent consultant, Namibia
Felicita Hikuam has more than 20 years of experience leading and supporting civil society organizations and networks in the design, implementation and evaluation of strategies, research, policy and programming related to HIV, community systems and responses, sexual and reproductive health, human rights and gender equality. She has a proven understanding of the intersection of community-led responses, human rights, gender equality, governance, social justice and health equity. From 2008 to 2022, Felicita provided leadership and technical expertise for the design, implementation and evaluation of HIV, TB and sexual and reproductive health and rights (SRHR)-related training and advocacy activities implemented by the AIDS and Rights Alliance for Southern Africa (ARASA) across southern and eastern Africa. Felicita serves on the boards of the SRHR Africa Trust and Sonke Gender Justice. She has served as the African delegate on the NGO delegation to the UNAIDS Coordinating Board and filled presenter and rapporteur-related roles at international and Africa-specific AIDS conferences.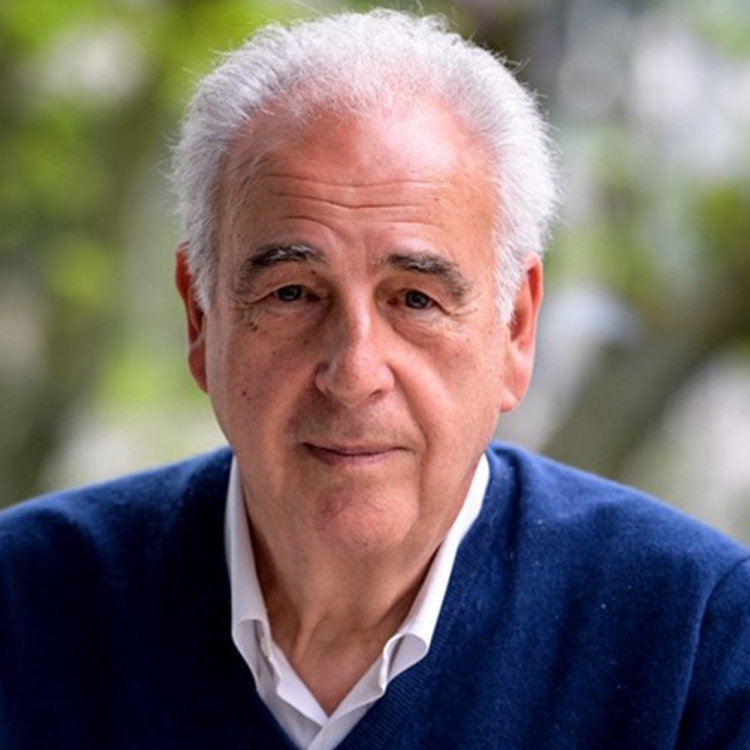 Co-lead: Michel Kazatchkine
The Graduate Institute of International and Development Studies, Switzerland
Michel Kazatchkine has over 35 years of experience in global health as a physician, researcher, administrator, advocate, policy maker and diplomat. He attended medical school in Paris and completed postdoctoral fellowships at St Mary's Hospital in London and Harvard Medical School. He is Emeritus Professor of Immunology at René Descartes University in Paris. Michel has served as Director of the National Agency for AIDS Research in France and French ambassador on health. From 2007 to 2012, he served as Executive Director of the Global Fund. From 2012 to 2020, Michel served as the UN Secretary-General's Special Envoy on HIV/AIDS in eastern Europe and central Asia and a special advisor to UNAIDS. He is currently a senior advisor to the Regional Office for Europe of WHO, a senior fellow with the Global Health Centre of the Graduate Institute for International and Development Studies in Geneva, and a member of the Global Commission on Drug Policy.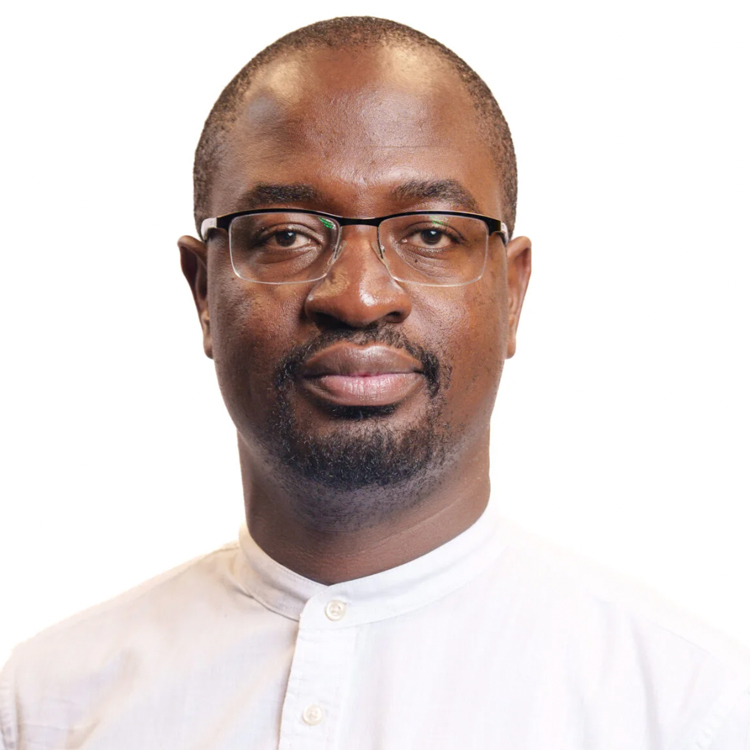 Allan Maleche
Kenya Legal and Ethical Issues Network on HIV and AIDS (KELIN), Kenya
Allan Maleche is an advocate of the High Court of Kenya and serves as the Executive Director of the Kenya Legal and Ethical Issues Network on HIV and AIDS (KELIN). He has over 15 years of expertise spanning law, ethics, governance, policy, health and rights. As a Visiting Research Fellow at the University of Warwick in the School of Law, Allan brings academic rigour to his practical experience. He is a seasoned human rights defender, with eight years of dedicated leadership in rights-based programmes. Allan has represented the Developing Country NGO Delegation to the Global Fund Board, chaired the Implementers Group, and played a vital role in the Audit and Finance Committee. Allan received the Elizabeth Taylor Human Rights Award in 2018. He is a 2022 Belén Ríos Health and Human Rights Scholar and a graduate of Georgetown Law, specializing in national and global health law.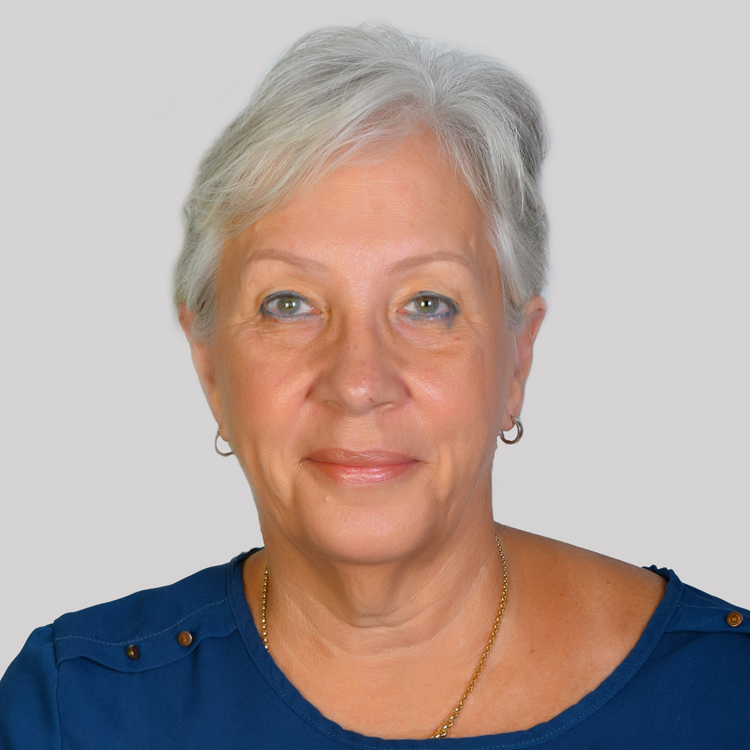 Carolyn Gomes
Independent consultant, Jamaica
J Carolyn Gomes is a human rights advocate and medical doctor who has served on the Developing Country NGO Delegation to the Global Fund since 2017. She has worked in public and private medicine in Trinidad and Jamaica and served on the Executive of the Paediatric Association of Jamaica. Carolyn was a paediatrician in private practice until 2002 when she gave up her practice to work full-time on human rights. Carolyn has served as Executive Director of Jamaicans For Justice (2002-2013), which she helped found in 1999. Her work on human rights was recognized by the United Nations in 2008, and she was conferred with the Order of Jamaica in 2009. She also worked as Executive Director of the Caribbean Vulnerable Communities Coalition (2014-2018). She is currently an independent consultant and special advisor to Caribbean NGOs and Co-Chair of the Caribbean Centre for Human Rights based in Trinidad and Tobago.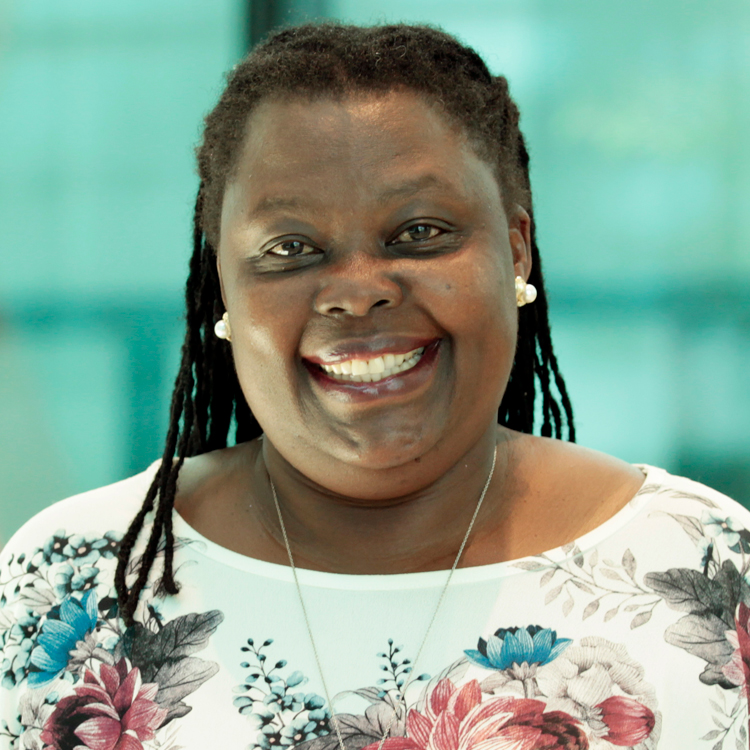 Lillian Mworeko
International Community of Women living with HIV Eastern Africa (ICWEA), Uganda
Lillian Mworeko, ICWEA Executive Director, is a gender, human rights and women's rights defender. She is a member of Gilead's PURPOSE 1 Global Community Advisory and Accountability Group and the African Women's Prevention Community Accountability Board and Chair of ICASA 2023 Community Programmes. Lillian is a member of the Global Alliance on Ending AIDS by 2030 Steering Committee and a member of the Global Partnership for Action to Eliminate all Forms of HIV-Related Stigma and Discrimination. She served as a member of the Global Community Advisory Board for the ECHO Trial, the Global Fund Community Rights and Gender Advisory Group and the WHO Global Validation Advisory Committee for eMTCT & Syphilis. Lillian has received the 2019 CHANGE's Courageous Change Maker Award, 2016 Uganda HIV & AIDS Leadership Award, 2015 Justice Makers Award, 2014 ICW Inaugural Sisterhood Award, and 2012 Maryhill High School Old Girls Association Award.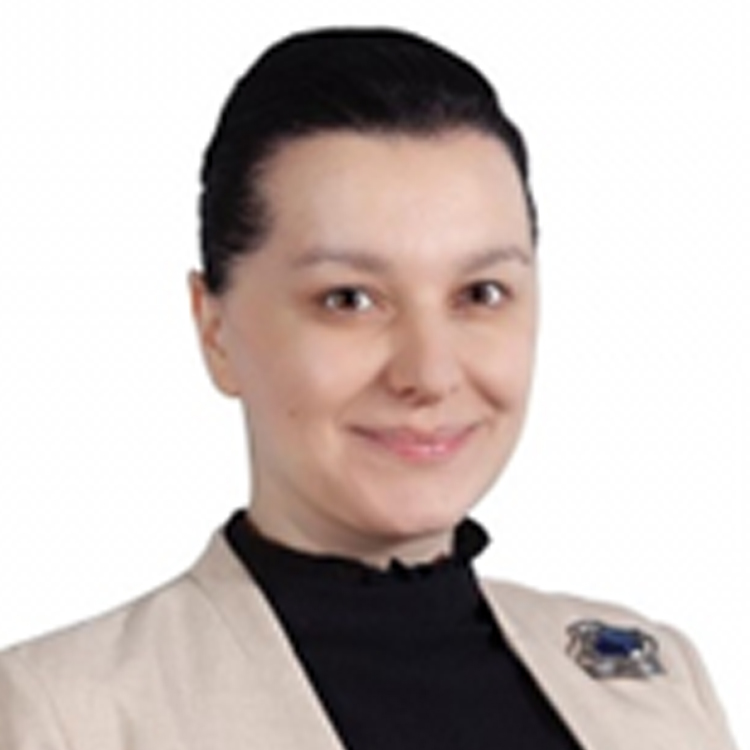 Mariam Jashi
UNITE Parliamentarians' Network, Georgia
Mariam Jashi is the CEO of the Global Sepsis Alliance. In Georgia (2012-2020), she served as the Deputy Minister of Health, Chairperson of the Parliamentary Committee for Education and Science, Member of the Parliamentary Committee for Health, and President of the Leading Group on Innovative Financing for Development hosted by the Ministry of Europe and Foreign Affairs of France. She has been a Global Board Member of the UNITE Parliamentarians' Network for Global Health since 2019, Advisory Board Chair of the Tbilisi Medical Academy since 2021, and Secretary General of the Medical Women's International Association since 2022. Previously, she worked with agencies such as UNICEF, UNAIDS, GAVI, the Global Fund and the World Bank, and led planning and mobilization for immunization, HIV, malaria, paediatric oncology and food fortification programmes for 19 low-and middle-income countries. Mariam holds an MPA from Harvard University, MD from AIETI Medical School, and MPH from Tbilisi State University.
Co-Chairs
Tobias Oliveira Weismantel
Tobias Oliveira Weismantel is the Managing Director of the Munich Aids-Hilfe, which represents the interests of people living with HIV and offers services to people in the LGBTIQ community. Munich Aids-Hilfe offers counselling and testing services for trans* and inter* people and queer senior citizens, people who need assisted living, and long-term unemployed people. It is the largest LGBTIQ institution in Bavaria. Tobias is a member of the supervisory board of Munich Pride and the former head of PR and Marketing at the University of Applied Sciences in Augsburg. He brings experience to Munich Aids-Hilfe in the organization of major events and maintains contact with key players in the LGBTIQ scene. He works with several national and international committees, such as Deutsche Aids-Hilfe, and is in demand as a speaker on health and HIV issues.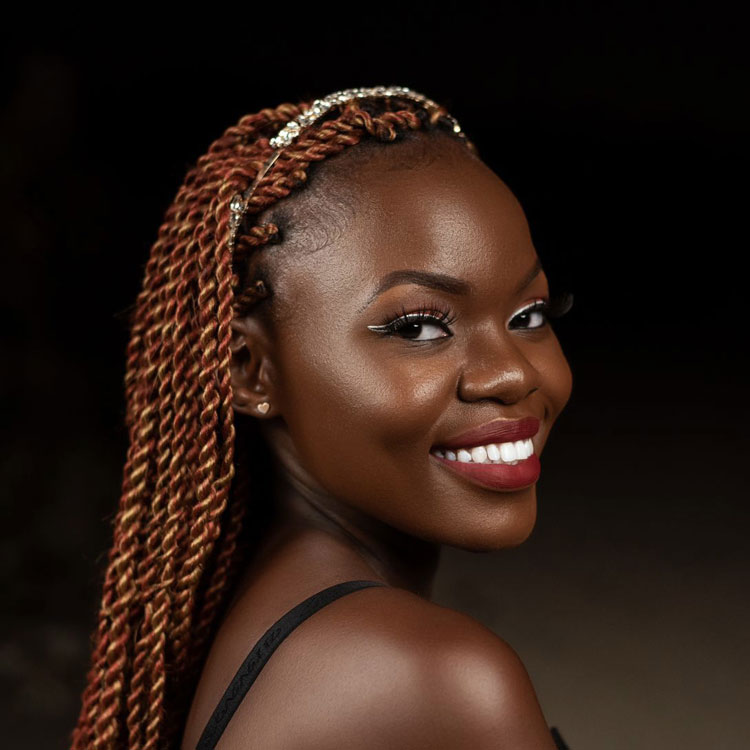 Elizabeth Atieno Onyango is an afro-feminist, a gender equity activist and an HIV prevention advocate from Mombasa, Kenya. She is passionate about working towards ending gender disparities in HIV advocacy and ensuring that young women are meaningfully engaged in local and regional platforms where decisions about their mental and reproductive health are made.
Local or regional members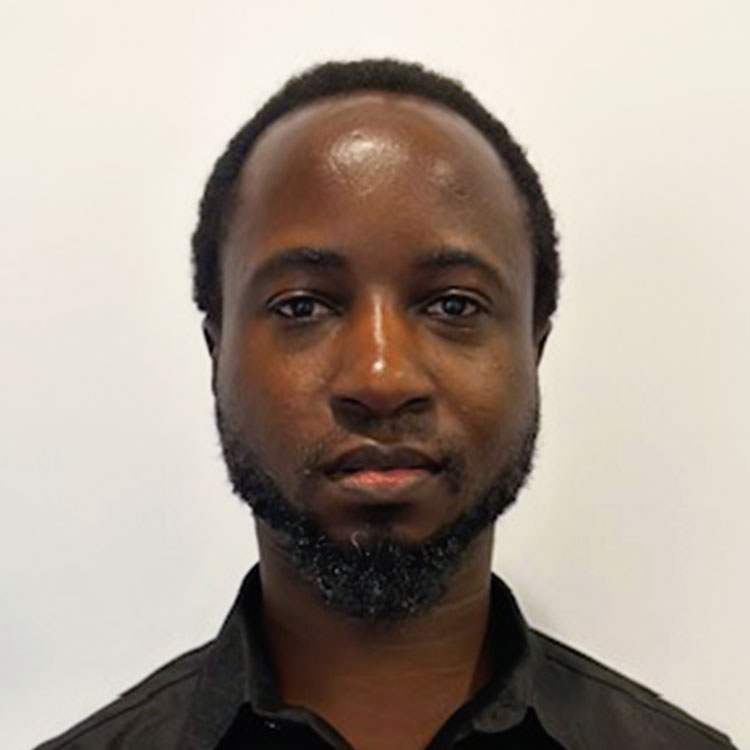 Cameron Kakande is a queer and HIV activist. They are a sex educator and a trainer of trainees on HIV and STI prevention and treatment. For the past three years, Cameron's work has focused on the intersections between health, gender, sexuality and (forced) migration across Germany. They are a previous steering board member of the Africa Community Advisory Board (AfroCab) - Ugandan Chapter. They are a member of Beyond Colour and co-founder and Executive Director of People Like Us (PLUS), a queer-led refugee and migrant organization based in Munich. Cameron is also a working member of the Munich Aids-Hilfe Department of Consulting and Prevention.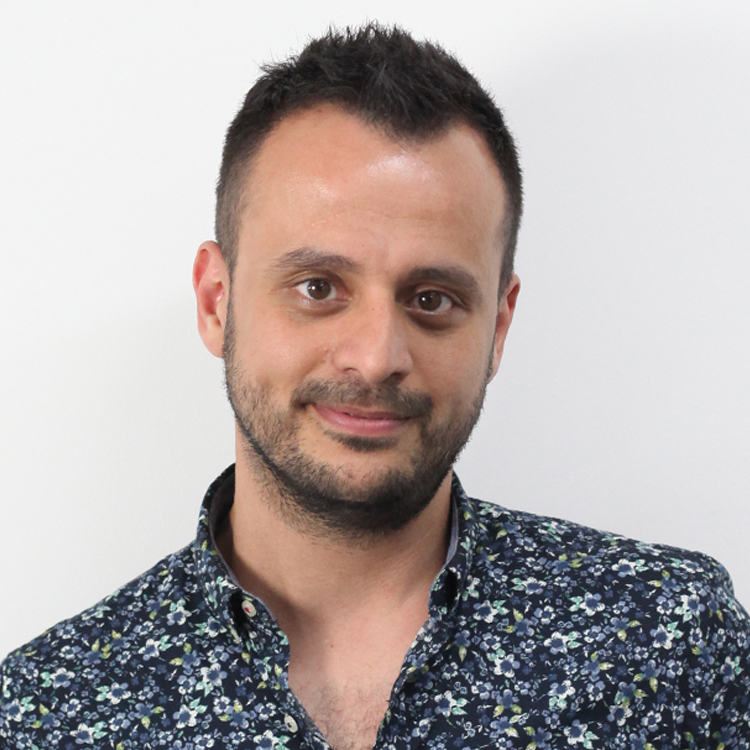 Harun Tulunay was born in Turkey and moved to the UK in 2015 to escape anti-LGBT+ hostility and discrimination. After being diagnosed with HIV in 2016, he became an ambassador for sexual and mental health. In 2020, he devoted himself to HIV support work after working as an events manager for over 10 years. He joined Positively UK, where he is now Training and Volunteer Manager. He has been a member of the NHS England HIV Clinical Reference Group as Patient and Public Voice Partner since June 2023 and was elected to the UK-CAB Steering Committee, UK Community Advisory Board, in August 2023. In June 2022, he was hospitalized with mpox for 10 days and has shared his experience to raise awareness of mpox and challenge stigma. Harun also works as a peer mentor to support others living with HIV and shares up-to-date information on sexual health in Turkish and English on social media.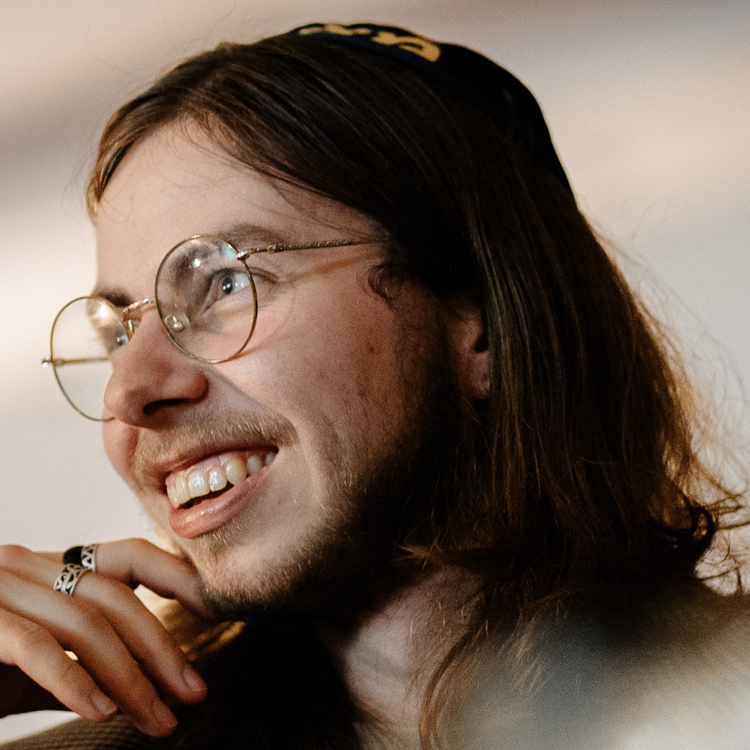 Mattis Kriegler is currently finishing his Bachelor's degree in social work at FOM University of Applied Sciences. As a work-study student for the City of Munich, his work experience includes communal social services, foster and youth group homes, communal controlling, and youth street work. Mattis is a volunteer for the annual International Youth Movement Dachau and the local queer youth centre, Diversity. In the past, he has volunteered for the international youth exchange organization, Youth For Understanding.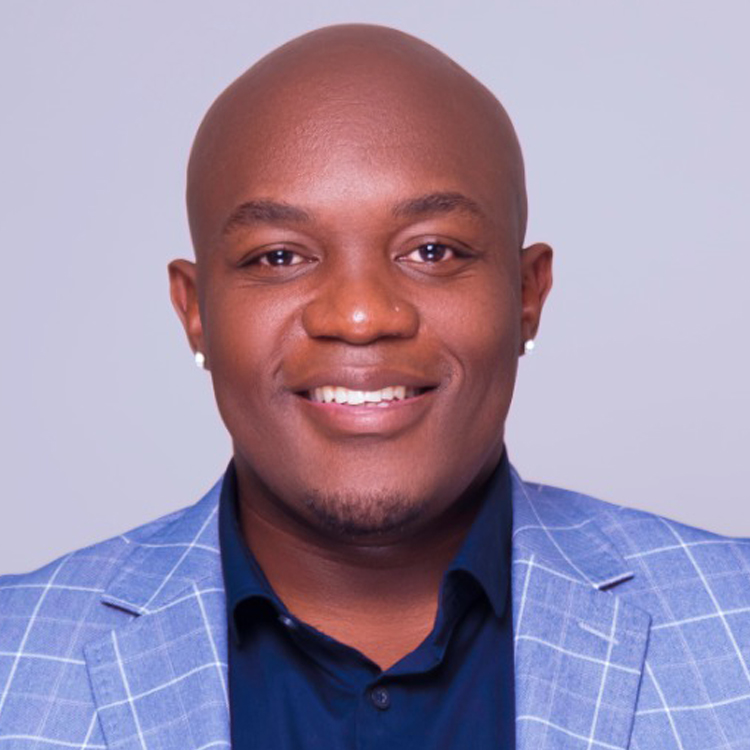 Tinashe Rufurwadzo is a public health and communication for development practitioner with a decade-long track record of effecting change through meaningful engagement and leadership of marginalized communities of young people. Their expertise in sexual and reproductive health and rights and HIV spans communication, knowledge management, advocacy, programme management, digital activism, sub-granting, resource development and more. Tinashe's strategic acumen has guided national, regional and global programmes, strengthening youth-led networks and empowering young advocates. They have extensive experience in organizing international sessions and exhibitions and a speaker at regional and international conferences. They served as a rapporteur at AIDS 2028 and was a co-author of the AIDS 2022 Montreal Youth Declaration.
International members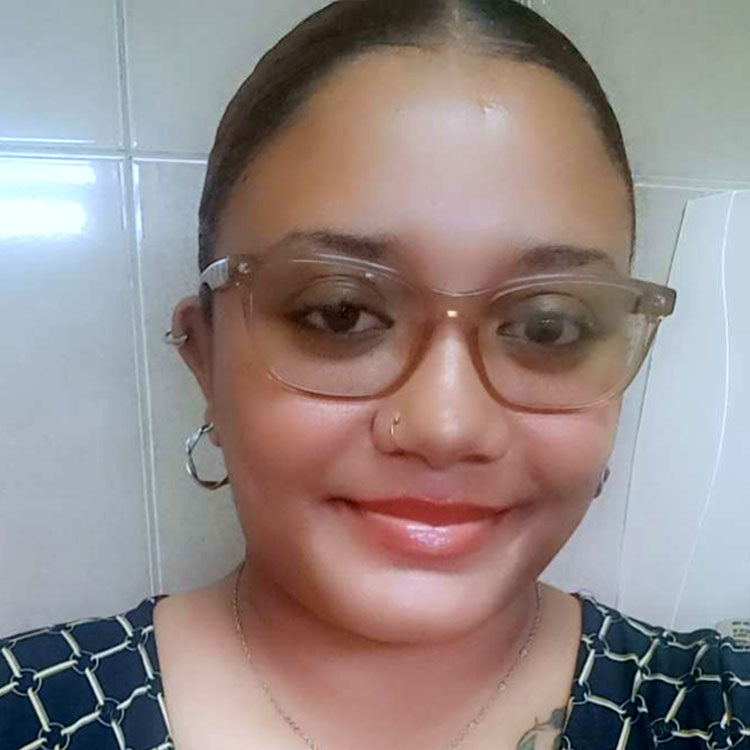 Kimberly Springer is an advocate, activist and feminist from Trinidad and Tobago in the Caribbean. She is a leader in the fight to amplify the voices of young women, adolescent girls and young mothers living with and affected by HIV in the region. She also focuses on gender-based violence, domestic violence and sexual reproductive and health rights violations. Internationally, she does this via networks such as the International Community for Positive Women (Chapter of Young Women & Adolescents Girls). She is the Caribbean representative on the Board of the Global Network for Young People Living with HIV, where she advocates for the needs and issues of young women and adolescent girls in all their diversities. Kimberly is also a certified youth mental health first aider, underscoring her commitment to holistic well-being and mental health support for young people.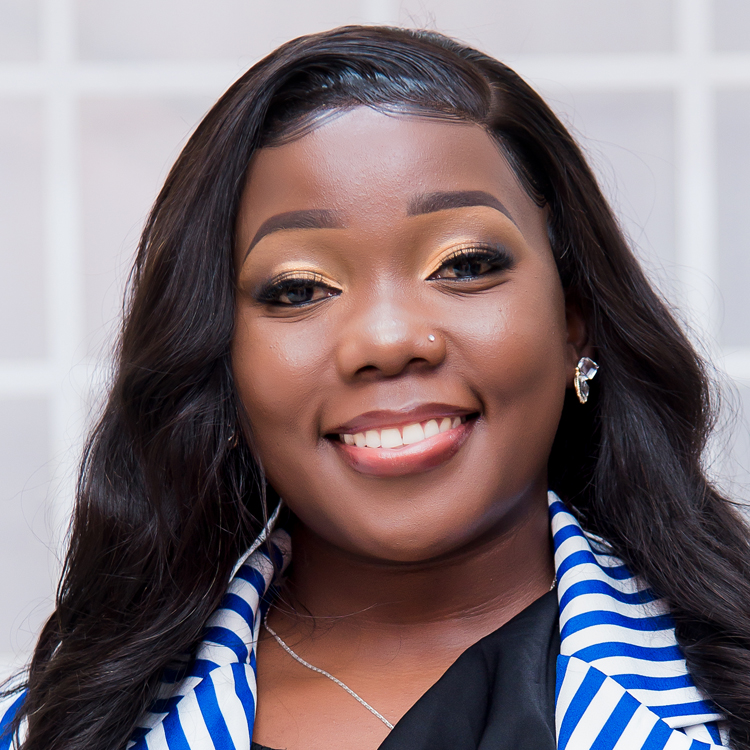 Silvia Okoth is an advocate for young sex workers' rights, working with the Bar Hostess Empowerment and Support Programme in Kenya. Currently, she is coordinating a project that is providing sexual and reproductive health (SRH) and HIV prevention and care services to young sex workers. She has been able to influence change and minimize stigma and discrimination surrounding HIV prevention and SRH services. Silvia has been involved in several studies of young girls and women in Kenya that led to the development of guidelines that maximize options for advanced and informed HIV prevention methods and SRH services.
Thiago da Silva Faria Salvador, Bahia, is studying for a Bachelor's degree in health at the Federal University of Bahia. Thiago is a member of the research project, PrEP1519 choices, where he works on recruitment of LGBTQIA+ young people to pave the way for sexual education and prevention for this public. In this way, he encourages adherence to PrEP in adolescents by understanding, through literature, that this is an effective alternative for reducing the acquisition of HIV.