Are you organizing an event you would like to affiliate with IAS 2023, the 12th IAS Conference on HIV Science? If so, apply now for Affiliated Independent Event status and benefit from your event being promoted to the large and diverse network of IAS Members and IAS 2023 delegates!

Submissions close on 30 June 2023
Submit an Event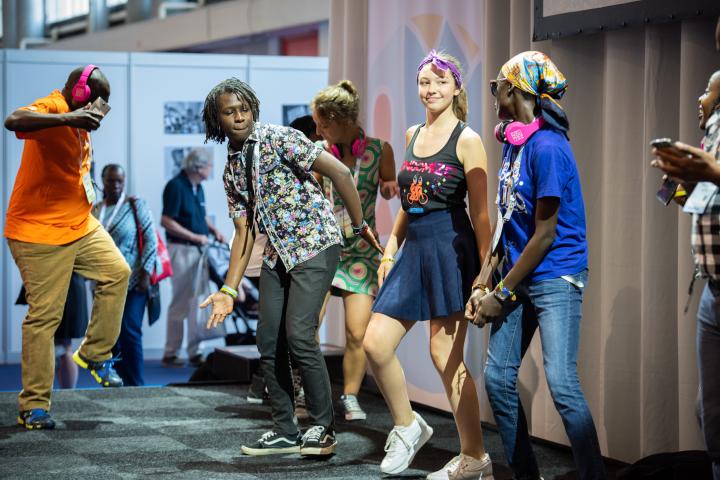 INTEREST was launched in Kampala, Uganda, in 2007 and has become a leading scientific conference on HIV and other infectious diseases in Africa. INTEREST returns to Maputo, Mozambique, in 2023 after 13 years. Ilesh Jani, the Director General of the National Institute of Health/ Instituto Nacional de Saude, and Esperenca Sevene, of the Eduardo Mondlane University, are the Local Chairs.
INTEREST brings together scientists involved in HIV treatment, pathogenesis and prevention research in Africa to share pivotal findings, promote collaboration and transfer experiences across several fields and countries. It has maintained its core mandate of providing cutting-edge knowledge in the fields of treatment, pathogenesis and prevention of HIV-1 and related infections and chronic conditions. INTEREST fosters new research interactions among leading investigators and future scientific leaders in healthcare and research through capacity building for young investigators on the continent. Its all-plenary format enables active engagement by participants in all sessions, including in-depth symposia on current issues and abstract-driven sessions. With outstanding support from the conference organizers, the Amsterdam Institute of Global Health and Development and Virology Education in the Netherlands, INTEREST has consistently been highly evaluated by its participants and faculty.
View page for event
The Asia-Pacific AIDS & Co-Infections Conference (APACC) 2023 will be held in Singapore, in person and virtually, from 8 to 10 June 2023. APACC is the premier scientific conference for HIV in the Asia-Pacific region, bringing together scientists involved in HIV treatment, pathogenesis and prevention research from around the world. It strives to address local and regional issues for the benefit of the Asia-Pacific medical community, from HIV healthcare professionals to community representatives to healthcare clients.
 
This meeting aims to:
Build a community of healthcare professionals devoted to providing optimal clinical care for their clients.
Create a platform for interactive information exchange on novel treatment strategies and options.
Translate the latest studies and research achievements into clinical guidelines for the optimal management of people living with HIV.
Researchers are offered opportunities for interaction, networking and building collaborations. Experts integrate science and clinical practice through state-of-the-art lectures, clinical case discussions, roundtable discussions and debates to reach a consensus on best practices and inform how treatment guidelines are implemented. The conference gives early-career investigators a platform to present their data and communicate with colleagues and key opinion leaders. The programme will feature plenary sessions, symposia, oral abstract presentations, poster tours and poster viewing sessions, exhibition, and capacity-building sessions.
View page event page
ASHM is excited to announce that the International HIV Coinfection + Viral Hepatitis Elimination Conference will take place in Brisbane, Australia, ahead of IAS 2023. The theme is Innovation informing implementation.
 
 Recent years have seen transformative therapeutic developments for hepatitis C virus (HCV) that have driven an ambitious agenda towards global HCV elimination. Many countries have made initial advances in treating hepatitis C in those already engaged in care and in some micro-populations, including people living with HIV. Despite this early success, declining hepatitis C treatment rates mean that achieving the World Health Organization elimination goals by 2030 seems increasingly out of reach; new initiatives aimed at reaching those still untreated are required.
 
 In the field of hepatitis B virus (HBV), challenges exist. Without an effective cure, diagnosis of chronic hepatitis B and maintaining people in care remains a challenge. For those with chronic hepatitis B, who to treat with existing highly effective antivirals remains contentious, particularly considering the concept of "treat all". Therapeutic advances towards HBV cure continue. Yet models for the use of novel agents are unclear, and ensuring global equity will be a major barrier. There is also controversy around broadened screening strategies towards universal one-off testing for both HBV and HCV.
 
 While viral hepatitis and HIV co-infection comes with significantly greater risk of morbidity and mortality than mono-infections, integrated models of care and prevention also provide substantive intervention opportunities. With ongoing advances in diagnostics, education and therapeutics for hepatitis C and B, the focus of this meeting is to explore and share innovative strategies and approaches that can be utilized to advance the field and ensure progress towards global elimination of hepatitis C and B.
View page event page
The 15th International Workshop on HIV & Pediatrics is taking place in Brisbane, Australia, and virtually on 21-22 July 2023, just before IAS 2023. The organizers are delighted to invite you to celebrate this special edition of the workshop by joining in person or virtually. The workshop is chaired by Lynne Mofenson and Elaine Abrams and local chairs Claire Nourse and Adam Bartlett.
The two-day programme includes oral abstract and poster presentations, state-of-the-art lectures and more informal, exciting and interactive fora, including case presentations, debates and panel discussions. This is the only international workshop entirely devoted to research in prevention and treatment of HIV-1 in infants, children and adolescents.
The workshop brings together junior and senior investigators across a wide range of disciplines to share experience across the critical content areas, including HIV treatment and management, drug development, prevention of vertical transmission, co-infections and co-morbidities, paediatric cure research and implementation science.
Potential programme topics will be:
Global update on paediatric HIV
Paediatric care and treatment
Co-morbidities and co-infections
Prevention of new paediatric HIV acquisitions
Adolescents and young adults
View page event page
Life with COVID: Transformation, adaption, evolution
 
The emergence of the SARS-CoV-2 virus and the resulting COVID-19 pandemic has dramatically transformed our world over the past three years, with successive waves posing new challenges. With evolving expectations of what can be achieved through clinical medicine, research and public health efforts, we must adapt and thrive in the face of ongoing pressure and complexity. Join us at the 3rd Australasian COVID-19 Conference to explore how we have responded to these challenges and continue to do so.
View page for event