Scholarship applications are now closed
All candidates have been notified of their IAS 2023 Scholarship application results.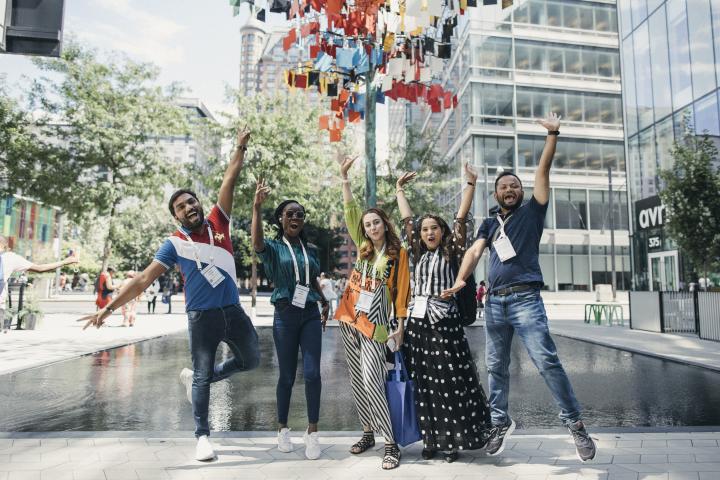 Types of financial support
IAS – the International AIDS Society – has awarded both in-person and virtual scholarships for IAS 2023. Applicants could indicate their preferred attendance type in their application, as well as the types of financial support they required for their participation. Please note that given the high demand, we were not able to grant full scholarships or in-person scholarships to all selected candidates.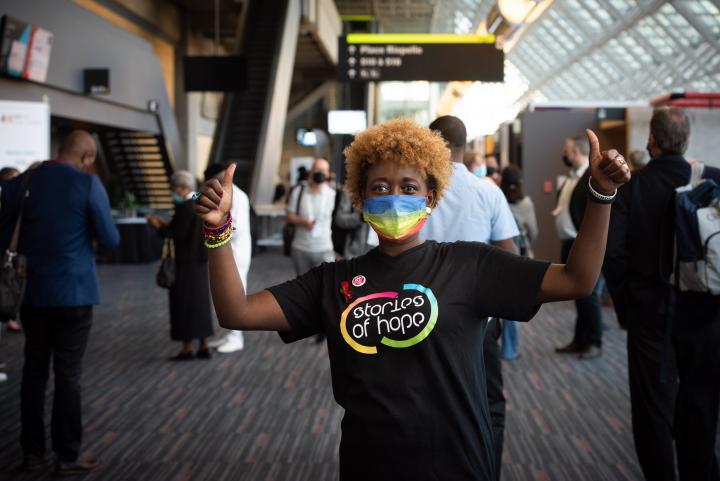 In-person attendance:
Registration for in-person plus virtual attendance (access to all sessions at the conference venue, as well as access to the virtual platform)

Travel support (pre-paid economy class return ticket from the nearest international airport)

Accommodation (single room in a budget hotel)

Daily living allowance for the duration of the conference
Virtual attendance:
Registration for virtual attendance (full online access to all conference sessions, including virtual networking sessions)

Accessibility support (exclusively for applicants with connectivity challenges to facilitate their access to the virtual content of IAS 2023)

I was selected for in-person attendance. How will you support me with my visa application and related fees for Australia?
We provide you with supporting documents for your visa application. This includes an official letter of invitation to the conference from the IAS and a scholarship award letter, which shows the financial support you have been awarded to facilitate your attendance. However, please note that it is your responsibility to apply for your visa yourself and that we are not in a position to contact embassies to enquire about individual cases. For more information, please visit our immigration page.
You may request a refund for incurred visa application fees (maximum AUD 150) if your scholarship includes travel support. If you are attending with an in-person scholarship, you will be able to collect your reimbursement at the scholarship desk.
If your visa application is unsuccessful, we can switch your attendance type to virtual if you wish. You can also request a refund for your visa application by sending your receipts to us. We will then be able to reimburse you after the conference. Please note that it will take about two months after the conference for us to process all requests.
I am a scholarship recipient and received accommodation support. Where will I stay and how do I get the booking confirmation?
We have pre-reserved enough rooms for all our scholarship recipients who received accommodation support. The details are included in your award letter; we do not offer any other document/s as proof. You should have received confirmation of the room allocation in May. Please let us know if you have not received this confirmation.
I am a scholarship recipient and need proof of my award. How can I go about this?
Your award letter is ready for download in your conference account. If any personal information in your letter is wrong, please change the information directly in your account by clicking on your own name in the upper-right corner and then on "User account". Log out and back in and re-download your corrected award letter.
I am a scholarship recipient for in-person attendance. How do I get my letter of invitation?
Register through your conference account. Please indicate that you need a letter of invitation on the second page of the form. Once submitted, our registration team will send you the letter separately from the confirmation. This will take about one week.
I submitted a late-breaker abstract and applied for a scholarship. When will I receive the result of my application?
We have a limited number of virtual and in-person scholarships available for late-breaker abstract presenters.  If you have been selected for a late-breaker scholarship, you will be notified in mid-June.
I received a scholarship linked to an abstract for the conference, but I can no longer attend. What should I do?
If the presenting author changes, the scholarship is cancelled unless a request is made to transfer the grant to the new presenting author, facilitator or organizer. The deadline to request a scholarship transfer is 30 June 2023.
If the submitter or presenter(s) withdraws an abstract from presentation, the scholarship is cancelled.
What happens if I can no longer travel to the conference?
Recipients who have received a scholarship for in-person attendance but can no longer travel should notify the scholarship team as soon as possible. The deadline to request a change from in-person attendance to virtual attendance is 30 June 2023.
I would like to get a scholarship to attend IAS 2023, but I missed the deadline to apply. Is it still possible to receive one?
Unfortunately, we are unable to consider late applications or statements of interest sent via email. Applications for scholarships closed on 31 January 2023.
If you are unable to attend IAS 2023, you could apply for AIDS 2024 scholarships when applications open in mid-November 2023.
I am having technical problems with my conference account. What can I do?
Please contact our IT helpdesk at [email protected]. The team will be able to help you further.
For any further questions, the team will gladly assist you. Feel free to contact us at [email protected].