Scholarship applications are open
If you are at least 18 years old on 23 July 2023 and working, volunteering or studying in the area of HIV, you are welcome to apply for a scholarship for IAS 2023, the 12th IAS Conference on HIV Science, which takes place in Brisbane, Australia, and virtually from 23 to 26 July 2023.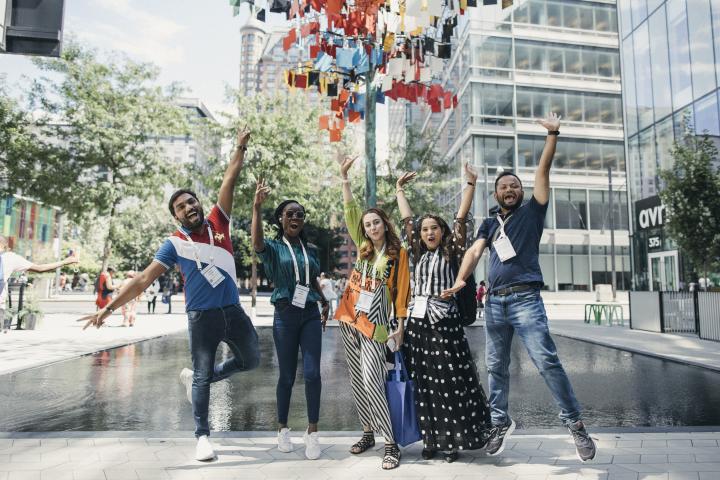 Types of financial support
IAS – the International AIDS Society – will give out both in-person and virtual scholarships for IAS 2023. You may indicate your preferred attendance type in your application, as well as the types of financial support you require for your participation. Please note that given the high demand, we may not be able to grant full scholarships or in-person scholarships to all selected candidates.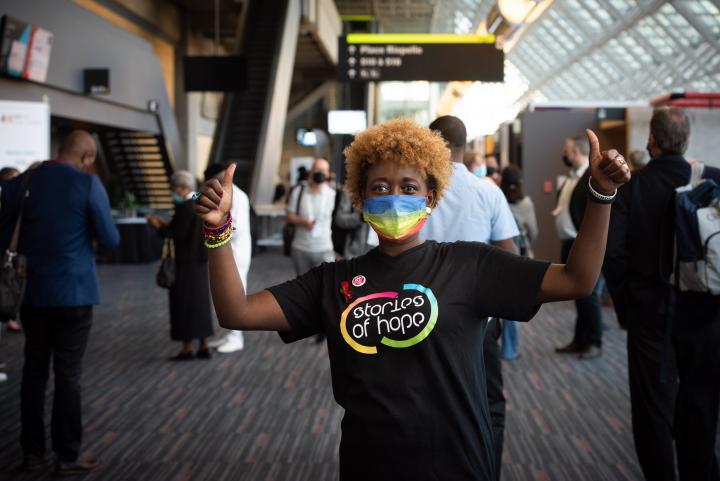 In-person attendance:
Registration for in-person plus virtual attendance (access to all sessions at the conference venue, as well as access to the virtual platform)

Travel support (pre-paid economy class return ticket from the nearest international airport)

Accommodation (single room in a budget hotel)

Daily living allowance for the duration of the conference
Virtual attendance:
Registration for virtual attendance (full online access to all conference sessions, including virtual networking sessions)

Accessibility support (exclusively for applicants with connectivity challenges to facilitate their access to the virtual content of IAS 2023)

Am I eligible for a scholarship?
If you are at least 18 years old on 23 July 2023 and working, volunteering or studying in the area of HIV, you are eligible to apply for a scholarship. In addition to this, we prioritize the applications of multiple groups:
Abstract presenters whose submission has been selected for the conference
Applicants from low- and middle-income countries
Applicants who are part of key populations and people living with HIV
Young people and junior investigators below the age of 35
Applicants who did not previously receive a scholarship for an IAS conference
All applicants, regardless of whether or not they belong to these groups, are encouraged to put together a strong application as scholarships are limited.
How do I apply for a scholarship?
To apply for a scholarship, all eligible candidates will have to answer questions about their background, experience and motivation to attend the conference and upload a letter of recommendation. All answers must be in English. This letter must fulfil the following basic criteria:
Written in English
Include a letterhead of your referee's organization, company or institution
Dated within two months of the application submission and signed (original or digital signature) by the referee
Explicitly mention you and support your scholarship application and attendance of IAS 2023
In the application form, candidates will be able to indicate what attendance type they prefer and request different types of financial support.
Where can I submit my application?
We only accept applications that are submitted through the conference account, which you can create as of 15 November if you do not already have one. Please note that the email address you use for your account will be used for all communication from us and cannot be changed later. Once logged in, go to the scholarship section and follow the instructions to create a scholarship application.
We do not accept applications sent by email or regular mail.
I'm planning to submit an abstract. Do I need to submit a separate scholarship application?
Yes. Both submissions will be processed through the same conference account. The presenting author must use the same email address for the abstract and the scholarship application in order to link the two. If you are submitting an abstract on behalf of someone else, please make sure that the presenting author applies for a scholarship before 31 January 2023, 23:59 CET.
I would like some advice on my scholarship application. Can you help me?
We cannot provide advice on individual applications, but we have prepared a short guide on how to submit effective scholarship applications. Feel free to read it to get tips for your application and insight into the scholarship selection process.
I am having technical problems with my conference account. What can I do?
I want to get the early registration fee if my application is unsuccessful. Should I register before the results are announced?
No. Please do not register before you receive your scholarship application result. If you are selected for the scholarship, we will not be able to reimburse you for any costs you have incurred prior to receiving a scholarship. But don't worry: even if your application is unsuccessful, you will have the option of registering for the conference at a reduced rate. We extend the early fee to all unsuccessful candidates for two weeks after the scholarship results are announced.
I would like to plan my trip (flights, accommodation) as soon as possible. Should I book anything as a backup before the results are announced?
We do not recommend that you book anything as a backup as we cannot reimburse you for any costs. If your application is successful and you are awarded the travel or accommodation support that you requested, we will organize this. We work directly with a travel agent to book your flights and have pre-reserved hotel rooms for scholarship recipients. If your application is unsuccessful, you will have the option of reserving hotel rooms at a reduced rate through your conference profile.
How will you support me with my visa application and related fees for Australia if I am selected for in-person attendance?
We will provide you with supporting documents for your visa application. This includes a letter of invitation specifically inviting you to the conference and a scholarship award letter, which shows the financial support you have been awarded to facilitate your attendance. However, please note that it is your responsibility to apply for the visa yourself and that we are not in a position to contact embassies to enquire about individual cases. You should apply for a visa as soon as possible after receiving your award, at least 3 months before the start of the conference.
You may request a refund for incurred visa application fees (maximum AUD 150) if your scholarship includes travel support. If you are attending with an in-person scholarship, you will be able to collect your reimbursement at the scholarship desk.
If your visa is unsuccessful, we can switch your attendance type to virtual if you wish. You can also request a refund for your visa application by sending your receipts to us so that we can reimburse you after the conference. Please allow two months after the conference for us to process all requests.
Do you also offer other types of scholarships?
The IAS 2023 Scholarship Programme supports attendance at IAS 2023. For other opportunities offered by the IAS, please visit our website.
I previously received a scholarship. Can I apply again?
Yes. You are welcome to apply for a scholarship even if you previously received one. You will need to create a new application on the IAS 2023 account.